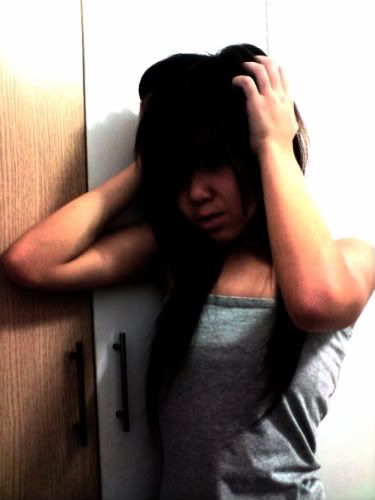 just changed a new blogskin ! hahah. this one wasnt made by me.. just got it from blogskins.com (: hahaha. guess it was time for a change, back to navigational skins. comments comments ?? :D
haha.. this blogskin looks so sweet! but still,
pink
isnt my fav color. but then again.. all of a sudden i felt so girlish. lol ! anywayy, stayed at home todayyy, cant manage to find anyone out.
wanted to go out study with edwin, but last min i cant make it. so stayed at home and changed blogskin! feels so fresh noww. makes me feel like blogging more already! hahha. its very neat !
and also..time to change myself.
i've been so unfriendly to online people with my tone and all that. LOL. okay laa, my bad. and.... i felt that i shouldnt be blocking so many people out of my life. seriously, those who really really know what's on my mind is just my 3 girlfriends.
for others, i can strongly say they dont know anything about me. hahah.. cause i'm always blocking people out of my life. what i really felt, my sad stuffs and everything i'll never blog them in the past.
its like, im building so much defensive walls around me, to a point where by people just give up. hahah. so...... yea. people dont know what's on my mind at all. haha!
---------------------------------------------------------------------
anywayyy, dinnered at pastamania ♥ and shopped abit at northpoint. (yea northpoint). im so not used to northpoint having so much people all of a sudden. pastamania was great! like the design. felt like.... genting. HAHA. i mean the interior design!
saw one of my dancesports senior. saw XinEr at pastamania too! she became so pretty alreadyy. and i saw... jiahon.