舞 。
haha, cant believe, im taking up another dance in school!

Joined D3 just ytd! (monday)

its kind of a mix between jazz and ballet. and....yes ballet.
cant believe that im actually taking ballet!
cause all along i was learning chinese dance!

anywayyy, watched some of D3 vids on sunday night while msning with ck.
saw those vids and it kind of reminded me of those dance back then in school!
so i said jokingly that i wanted to go D3 the next day to see see.

but in the end, i backed out! hahaha. and told him i dnt want to go alr.
who knows he called me the next day around 1.45.
and psychoed me to go. i swear i wanted to go back sleeep!

and since he had alr gotten permission from donn to let me go join & see see,
decided to go. and i needed like 1hr+++ to reach school.
heh heh. was late, reached around 3.30. (lesson start at 3)
felt so paiseh, especially when i opened the door and everyone turned to look.

they were alr in the midst of those stretching and etc.
anywayy.. the tcher was very friendly. :) the ppl there too!
kept on talking to me and etc aahaha.




did alot of stretching. at first, i joined D3 just for the stretching LOL. :x
you see.. ever since i stopped dancing back then in cchy for O lvls,
i never really danced for the next few good months. perhaps a yr!

and just as i tot i could resume dancing by joining dancesports,
it dawned on me that they didnt do much stretching and etc.
was so worried that my basics would be gone and wasted just like that!

i used to be able to split with both my left and right leg,
and my 横插 (should be) just needed a little more and its done.
and now i can only split with my right leg. -.-

and the 下腰 ! which is like the pict above.
back then my hands could actually touch my leg.
and know i totally dnt know if i could.
cause i didnt really try it anywhr. always attracting too much attention !


so... gave D3 a try! luckily most of the basics were like chinese dance's!
just that most names had been replaced with some french terms.
needa buck up sooon. everything going downhill!

anywayy,... the tcher and ppl there were rly very friendly!!
hahaha. like them alot. :D

oh and lesson ended at 5. stayed behind to do own stretching.
and to my astonishment,..


i could 搬 my 后腿 alreadyy!!!


gosh man. i still remember the times when zhoulei always scolded us.
me especially. say what being president of dance grp must be able to blah blah blah.
and after i got scolded ama darl would be the next. :x

and especially for this 后腿! learning it for 4yrs, we couldnt really lift it and hold there.
and i just did it on monday. super happy !!
and speaking of this, i seriously miss zhou lei haha!


anyway, luckily i had dance background!
heard that donn wasnt supposed to allow anymore new comers, & tt i couldnt join.
who knows at the end of the day i was allowed to!
although i heard that donn did get a scolding because of this.. paiseh!


hehs. but i guess im gonna be so busy now.
ohhh btw, ......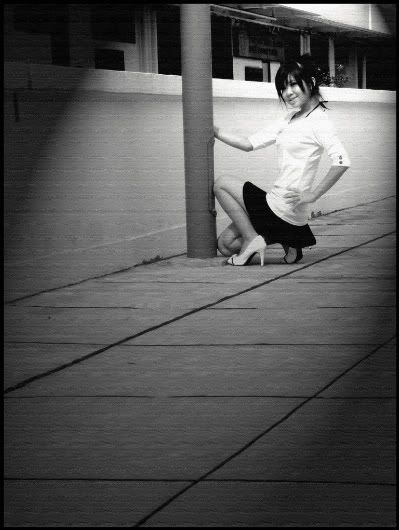 remembered that some of you asked where i got this skirt from,
the one which i wore to the testshoot casting!

now not to worry about where to get it,
its available now at

WWW.JUSTINSTOCKS.BLOGSPOT.COM !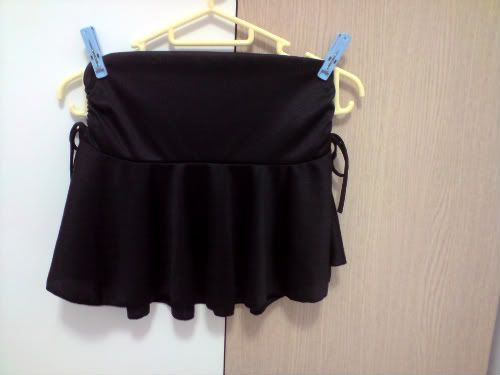 the other time i bought 2, and i realised i didnt really need this skirt.
afterall im always wearing the same one. so im selling it!


&&... i really need advice.
should i open sprees for my blog? goshhh.

sdglsghjlsfhkjglsghj

headache!


having a picnic tmr at Marina Barrage with dancesports peeps!
hope it'll turn out fine... and not weird. haha!
cause fangjie, keiko they all not going.
& the ppl who are going are those which im not close to o.o


ah see how. TATA!