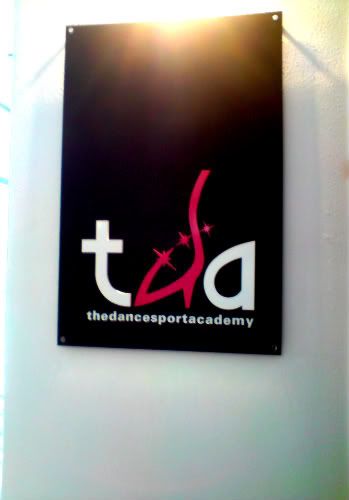 hehs, okayys, time for a proper update !
was totally worn out past few days! its like im going out almost everyday!
Monday - D3
Tuesday - Dancesports
Wednesday - Picnic @ Marina Barrage
Thursday - Dancesports self practice
Friday - Stayed at home to be maid + open blogshop
Saturday - D3
seee. im worn out. hahaha!
anywayys, while the marina barrage post is below,
went to
The Dance Academy
on thusday after i went to outram park for some job stuffs.
stenphel asked me to go there practice,
since tingwei is there and she could help me!
and i think the studio is very pretty! :D
ok although very slippery too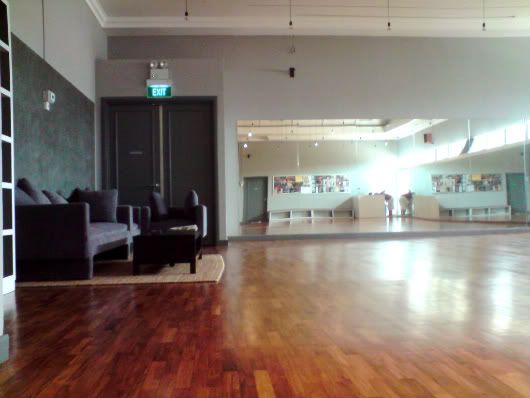 anyways, practiced abit. and my basic really suck .__.
junjie also tried helping me, but doesnt seem to go in lol!
hehs. practice till around 4plus before we went off!

decided to go home rest while they went back sch for seniors formation.
mum hasnt been giving allowance of late,
and im like as poor as a church mouse!

and the dumb posb machines everywhere always got tech probs!!
have to keep on borrowing.. -.-


-------------------------------------------------------------------------


oh anyways... went back school today for D3 !!
today we're doing contempt jazz. and the warm up was..... pretty intense.
tell u why later.
oh also, teacher also reshuffled their dance formation i think.

and most of the time, im being lifted. hahaha!
but i dont really like being lifted leis. kind of got a phobia!
(after i fell down from kaiwei's shoulder back then in PA repeatedly oops.)

hahah! okay anyway, so most of the time was practicing the lift.
and teacher was pretty...... "sick"!
had to stand on stenphel and do some stunts..
and after that from position, have to sit / stabilise myself on donn's shoulder!

like being transferred from one person to the next.
and after a few turns, teacher ask me to fall back and off his shoulder,
where people would try and catch me from behind.
pretty scary lorr!! cause i scare i'll fall onto the ground. lol!

but still... its very funn!
and felt bad for donn and stenphel.
i think im heavy lorr! ah nvms.


went to eat and played pool after that!
with nariko, alex, stenphel, kahhao and ck
taught nariko how to playy and we teamed up!

after that went to dinner at pizza hut for advance bdae celebration for alex!
HAPPY BIRTHDAY ALEX! :D
he was so so so paiseh la haha!


finished eating, went to walk around at the sg-msia railway track.
say what hunt for ghost lol!
and i remembered my blogshop is only done halfway.
so came home after that! (:


PS. and why i'd say the training was pretty intense, is because now my muscles are already aching!! feel like old woman!!