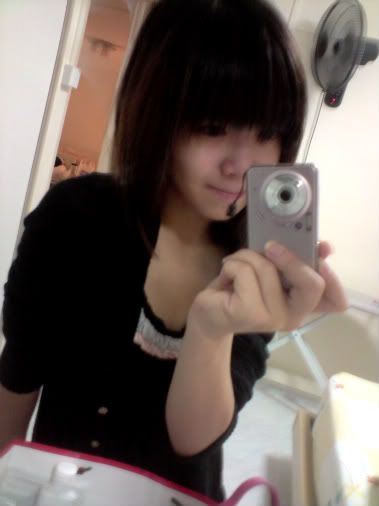 BOB HAIR! hahahaha.



anywayyyy...... didnt go out today! stayed at home videod and housework-ed!
i've finished watching the korean drama "Take Care of the Young Lady".
its very nice and touching! cried like duno how many times while watching ahaha.
and the ending is ♥♥♥ ! the male leading char is also an eye candy kayyy.

teehee. im waiting for my mail to reach me.
bought some stuffs online recently and i took by normal postage.
should have reached me by ytd but it has YET to!
now im worrying it'll be lost. or is it that the postman is late?

hehs anywayyys, picts from saturday! decided not to post all. aahaha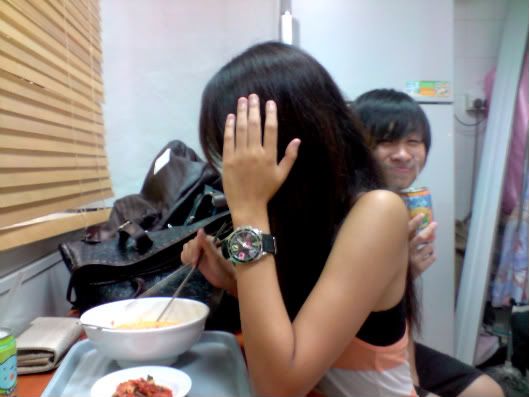 we were eating at this korean food shop at bukit timah plaza :D
and that's nariko. and we kept gossiping about stalkers HAHAH.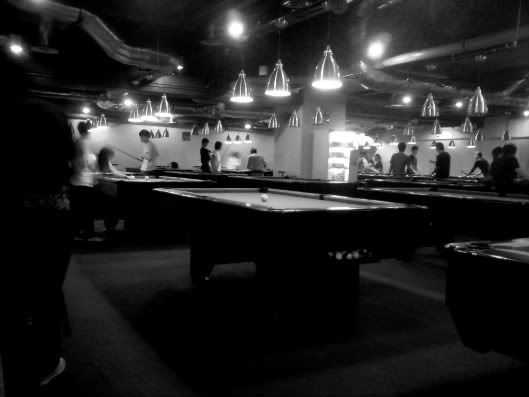 and parklane! had been pooling these few days.
good or bad? ahaha BUT dont stereotype me as those ahlians tsk.
anywayyy, pooled till around 10 before we started heading home that night (:
i guess dance is going to burn off quite some time of my last week holiday!
D3 is putting up some performance on 20 oct... Engineering week?
heard its gonna be a big thing that day. o.0
Wed - going out find shoe!
Thusday - Rehearsals
Friday - Rehearsals
Saturday - no idea if there's dance, but have teacher veron's concert at night!
anywayy.... imma going out later on! teehee.
im sleeping later and later each day. meeting up with zixian ltr.
head to queensway find my shoe then go Ikea !
i wanna find mirrors. but i worry i'd break them by the time i bring back ahaha!
zixian wanna eat the meatballs there. too bad i dont eat beef ahaha~
okie i should be sleeeping... my eyebags getting bigger!
nowadays need rely on foundation to cover them... tsk tsk.
anyway.....
i find that the horoscrope reading featured at the fb profile is really accurate!
been checking them out lately and omo they're quite spot on!
okay its pretty random. hahhaa!
and lately i've been doing drastic stuffs.
and idk what's going on in my head.
i broke up my partnership..
i broke up my .... with ....
whats happening to me man seriously. tsk tsk
&&
idk why but i keep getting sorethroats so often now and then.
if i didnt take note of what i eat it'll come back to me lsvjdkljghksdflj.
&&&
lately my giddy spells are back.
mum insist on me taking her pills or smth which boost my blood count. ._.
&&&&
i wanna put braces HAHAHA.
when i finally want to put, mum tries to psycho me say dont put. say exp ._.
ANYWAY........
my bro suddenly suggested of holding a chalet out of the blue.
had wanted to have it this weekend but its all booked except for downtown (so small).
and so....... decided to wait till our next long holiday.
which is in March HAHAH.
he invite his friends i invite mine :D
tentatively its 26 27 and 28.
and so im going around booking my friends 5months ahead. HAHAHA.
to those which i've asked / going to ask.....
YOU GUYS ARE BOOKED BY ME 5MONTHS IN ADV.

no running away now teehee.


okay sleep.
goodnight!