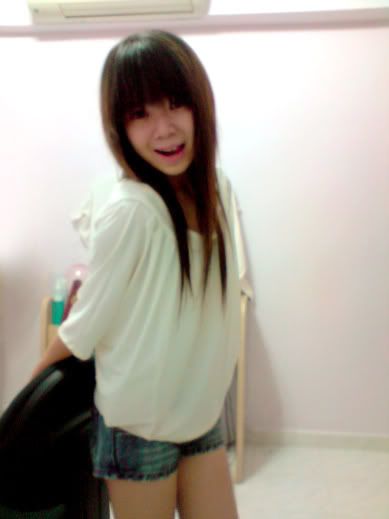 teehee.
okayy truth is i didnt cut my hair at all... hahaha.

kept them for like so many years already!
how could i possibly bear to snip them off...

hehs. ANYWAY...... i totally forgot about the D3 camp photos!
until today... cause im in a happy and contented mood and i shall post them!!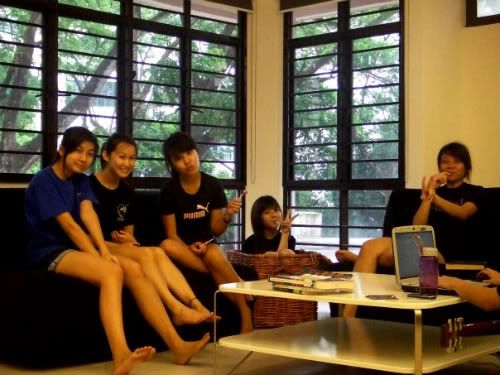 And this is my group! without the guys.
hahahha. we're resting at the loft!
but i think i wont be posting too much.
if you're curious you can find them on facebook... hahah (: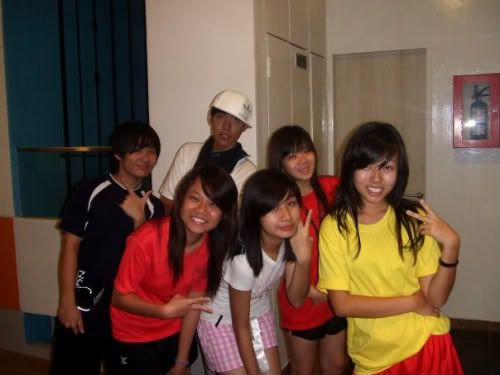 group shot before going to D3 night!
and this was after multiple candid shots...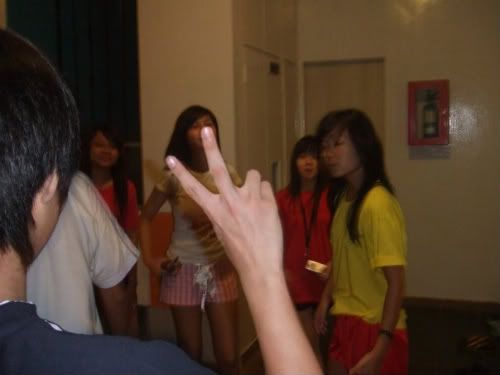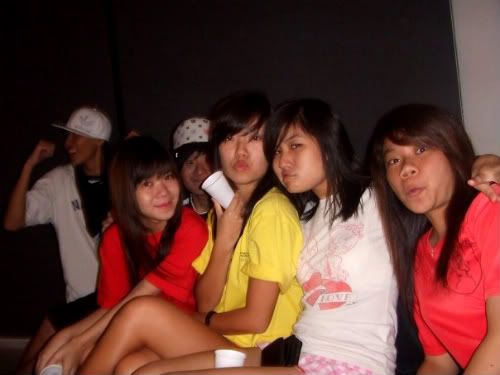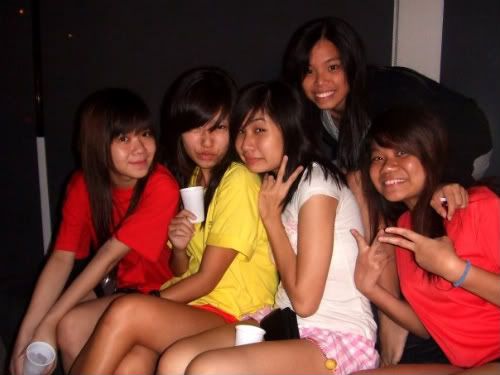 and while at the commitee's room!
hahaha. they have decorated the whole room... hahah!
and we girls were out there camwhoring. :b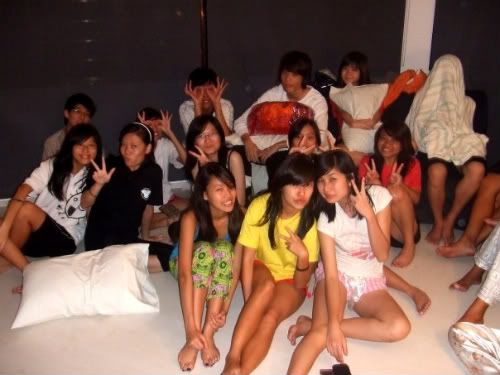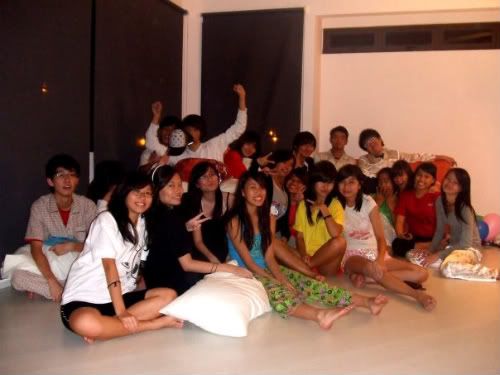 :D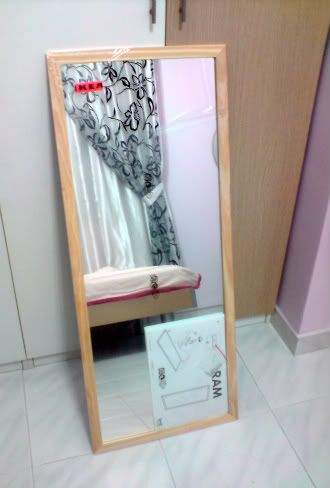 okayy anyway,.. this was the mirror which i bought from ikea!
Was so tired of not having any full length mirror at home.
and so i decided to get one!
thanks so much to zixian. hahaha.
he helped me carried it back !
and we even ran after a bus with it. lol! ((: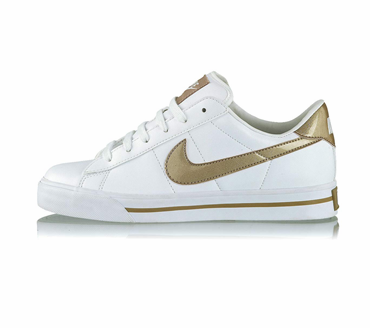 and this was the nike trainers which i had been eyeing since monday or smth.
okay okay i know this is a very old model. but i like!
did i mentioned that i went to queensway to find them?

cause the one at sportslink was the last one and its the display set.
so mum asked to go queensway find..

walked all the stores selling shoes there!
didnt find any other design which i really fancy...
and decided to get back this Nike sweet classic.

but who knows... all the shops which i went to ask didnt have my size
most of them were in guys' size. :(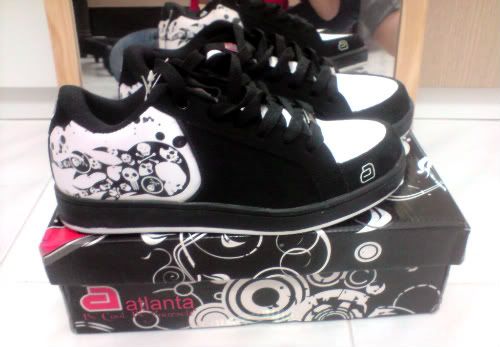 so anyway... went shoe hunting again on thursday after rehearsals!
went to westmall and causeway.

but somehow i ended with this pair of Atlanta dunk shoes.
was walking up and down the sportslink for so long!
cause i didnt know which to get. nike or this.

mum said she didnt really fancy the nike classic. she thinks it looks like sch shoes ._.
and something got the better of me and i bought the dunk shoes.
i even went to buy some neon shoelaces for it!

and when i brought it home, changed the shoelaces and everything,
i thought it looked like those hiphop shoes (...) hahaha.
doesnt really suit me. and the more i thought about it, the more i regretted buying it!

duno how to describe... but i think it looks so chor lor !
doesnt suits me! hahahah!

and then in the middle of the night..
i suddenly thought of going back and buy the nike classic again!
HAHAH. was so worried the whole night that i couldnt exchange it.
cause its an item on sale. and usually they dont allow.

woke up early today to go back school for rehearsals. (:
brought my shoes out too. cause i wanted to go exchange it asap. hahah!
else my mind cant be put at ease.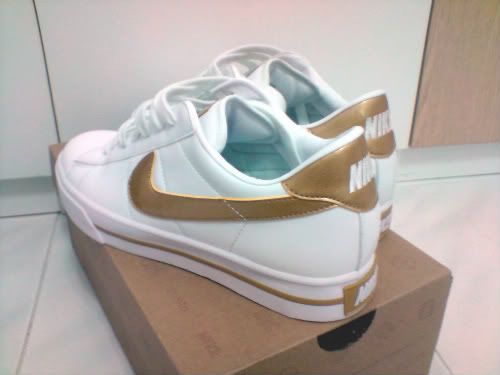 and tadah!! hahahaha. now im so totally in love with it.
it had been ages since i last got myself a shoe.
cause i cant really wear shoes ..

teehee. its the last pair in the store!
its like relief totally washed through me when the salesguy told me i could exchange.
was so glad! (((:
and that explains why im in a happy mood today hahaha!


hmmmms, later on there's teacher veron's concert at playden.

what should i wear?!
what should i wear?!?
what should i wear?!?!

i dont have anything appropriate.
or so it seems. i need clothes!!