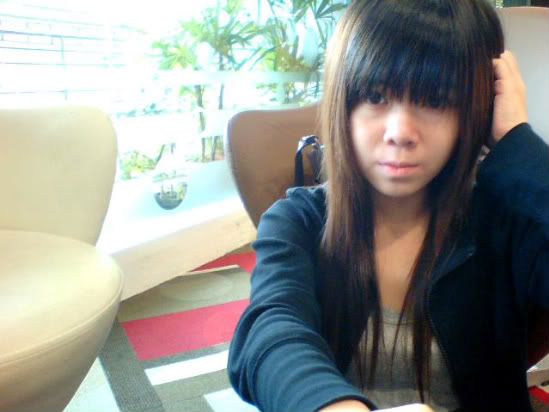 :D
i think im going crazy soon cause i started blogging at 3am today
and im blogging 3 different posts! hahahahs.
one on halloween (btm btm)
and another on teacher sharon's birthday (just below)
and this is just for my everyday rants HAHAHA.
nearly went to sleep just now, cause im so so so tired!!
anyways... bro had bought a hello kitty set of mahjong tiles in gold!!
mad chio or what? ahahaha!
next time i have a good reason to ask people come over my house
to play mahjong already hahaha~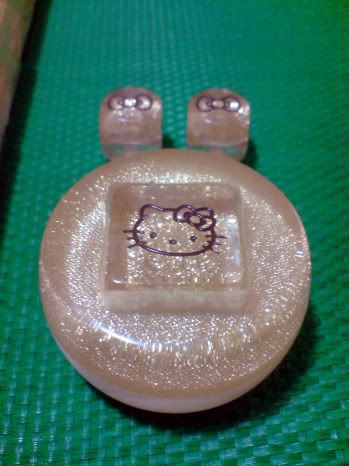 even the feng and the dice is mad cute !!!
the ribbon stands for 1. hahaha!
although im not a big fan of hello kitty laaa, but im gonna ♥ them!!
its because for the past few mahjong sessions i had with my bro and his friends,
i've been losing every round! got scared of it and i decided to play 10c and 20c this time.
and i kept on zi mo peng hu hahahhaah!!

so happpy! and in the end i won 10bucks plus plus.
but i got scammed by some blogshop owner which made me back to square one :(


and check out my tower!
cool right!! got soldier on top!!
hahahah. was playing monopoly in school to kill time the other day,
and i headed for the jail right as i was about to complete round 1.
so while i sat inside there for 3 rounds, i was playing with the houses hahah
anyways,,... its been the third week of school...
and im still gonna say it had been very busy for me still!!!!
i need a breather man... seriously. had been kept busy with dance, schoolwork and blogshops.
schoolwork is seriously a killer. especially DSS!
had been working on it ever since i got home just now,
and i only managed to finish it at around 3am!
really dont understand why there's so much to do when its just a workshop
excel makes me go mad.
and besides, i still have other modules' tutorial assignment too!
ahhhhh, and right this weekend i'll be going to my bro's chalet.
so that means im like booked until next wednesday!
anywayy, just now headed to town with alex to change my
fedora hat
! (:
finally
bought it the other time and the girl gave me the wrong size!
hahaha. and this is the only day im free. so sad.
went walking around / window shopping cause im broke!!
sucks to be poor hahahah. walked from cityhall to bugis,
then went walking about bugis junction, then iluma, then somehow wandered to SMU.
ahahah. by then its so tired already!
just nice 857 came by and i took it. it reached yishun so fast hahaha!
and idk what happen to alex. i pangsehed him at the bustop hahaha~
okayy im off to sleep. :DDD
tmr lecture at 9 again.... at Lt22.
LT22 sucks ttm. HAHHA.