Halloween 2009
Halloween 2009!
hahas. as since this had been quite some time already...

so i think i wont be mentioning much about it hahaha!

just cut short everythinggg :D

anyways, met up with deyi and clique again on saturday afternoon,
and we headed to his house to prepare while we go out for trick or treat!

actually if you're interested in what we actually do...
you can go back to my past / archives and read what i did on october 31st HAHAH.
last year i dressed up as a witch. and this yr, i dressed up as a nurse!
hahaha. no more dark clothings for me.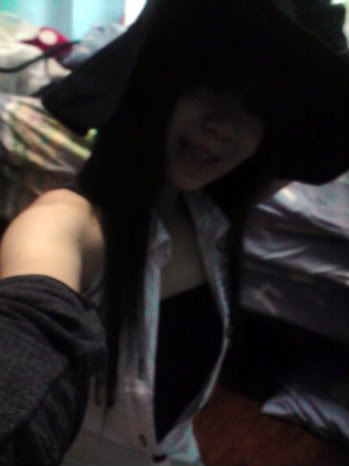 this is the hat which i wore for last yr! hahaha~
sy the pretty who looked like a japanese that day!
hahahas :D my dearie.
anyways.. with abit delay here and there...
we went out quite late and it began to drizzle on and off!
dampened the mood a lil but nevertheless we still went to every household which was open!
some of them really had very interesting / pretty displays!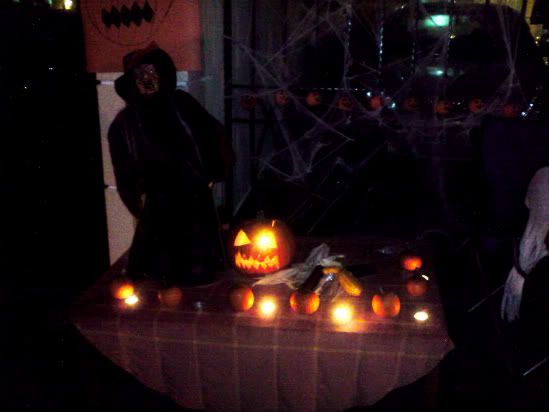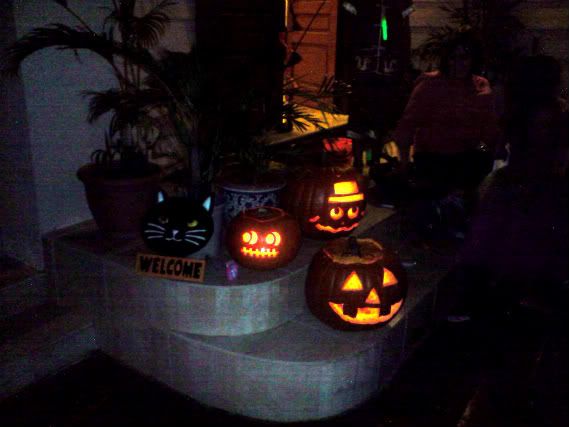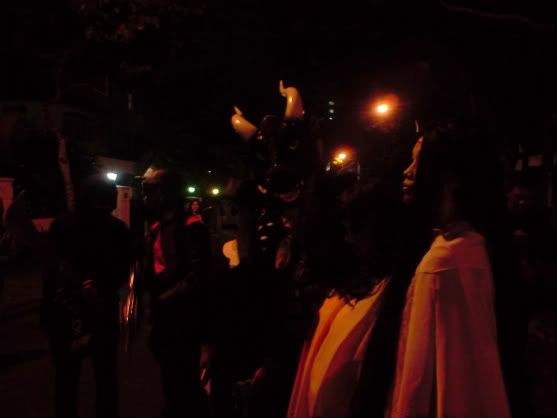 yea and while we were walking here and there,
saw this group of monsters + pontianaks + vamps etc all dressed up!
so we took a pict with them. (top top pict).
anywayy, since we went quite late, most of the households had already finished giving their candies. so disappointing! hahahah.
yeaa, and i turned my mum's handbag into a first aid kit HAHAH.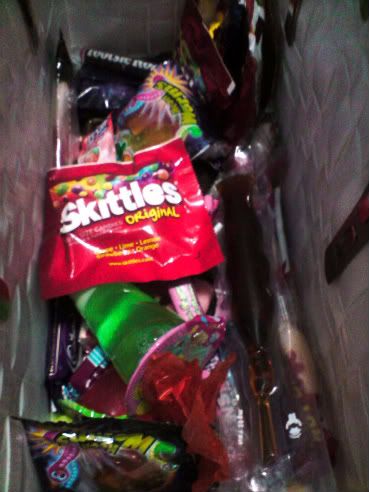 yea and the candies collected that day!
we went to alot households, and mainly its the caucasians who lived in that area.
each household usually give one candy and yeaps... this bit hahah!
but it's considered very little!
cause deyi's cousins which went earlier got like almost 6X the amount of ours.
hahahah! anyways, stayed back to eat, chat and camwhore abit before we went home! (:
more pictures on facebook HAHAH. lazy post. :DDDD