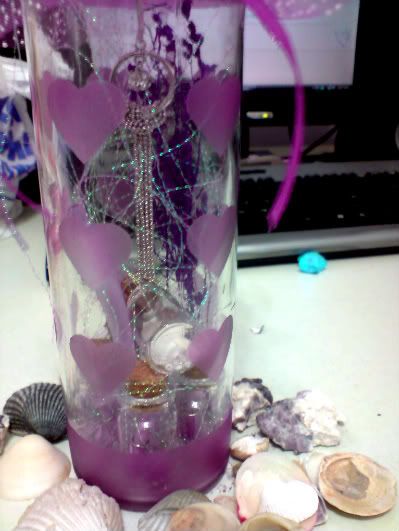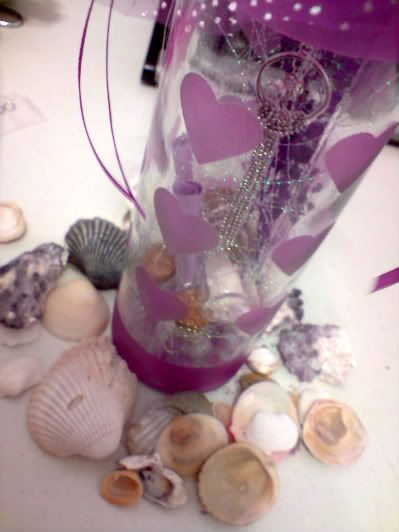 anywayyy, my mum's birthday was on last wednesday!
made this birthday present for her. ahahahah.

everything is DIY okayy, i only bought the empty bottle ahahah!
got lots of small glass bottles inside,
with one of them filled with pink beads and small seashells i collected over the years. :D
also with 2 earrings dangling inside. hahahha. :D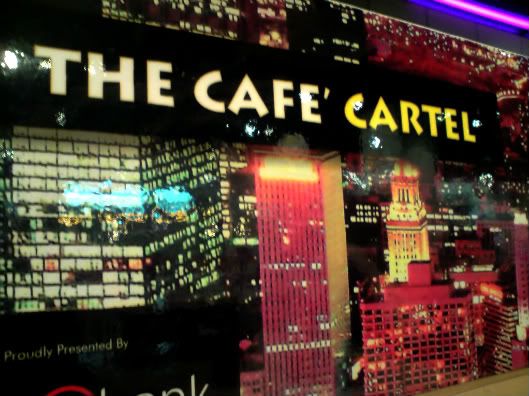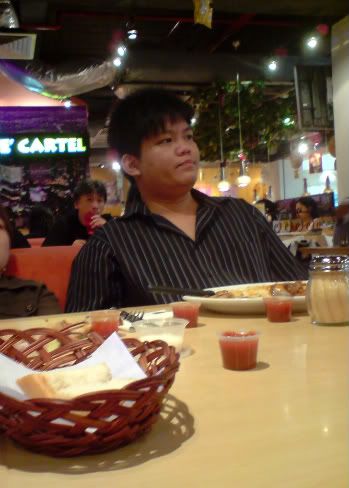 anywayyy, rushed home after school. so which means i gave my technique lesson a skip T_T
bro drove us to junction 8 :D wanted to eat swensens but ended up at Cafe Cartel.
i dont really eat there. but i dont think their food is nice. hahaha.
even my dish (the fish and prawn smth), every taste in the plate clash together. lollll.

tried the pork ribs, etc etc. but i dnt think i will want to eat there again given a choice lol!
and the customer service sucks HAHAHAH.
which reminds me of the pizzahut at J8 which we went to eat the other time.
service also sucks hahahahha. seriously. never dine at J8 again.

the desserts on the menu werent that attractive.
so we went to back to northpoint's swensens for dessert. HAHHAA.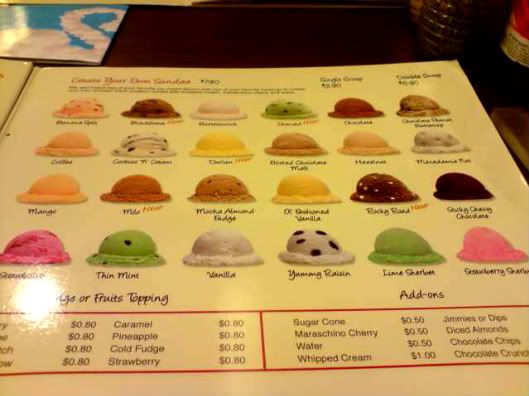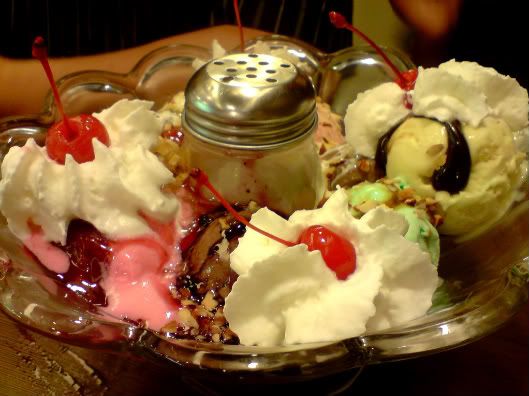 bro and his gf shared this.
while i got myself topless 5 ♥
because i dislike all the whipped cream lol!
by then its like around 9plus 10. walked around before headed home :D
got my mum a pink daisy too!
the pink daisy is still in the kitchen after a week. hahahhaa.
IT GREWWW!!!
next time if possible i shall take a pict of it :D
& yeaaa, ytd (sunday) was my bro's gf birthday.
and tmr it will be my bro's birthday.
gonna pok kai already!!