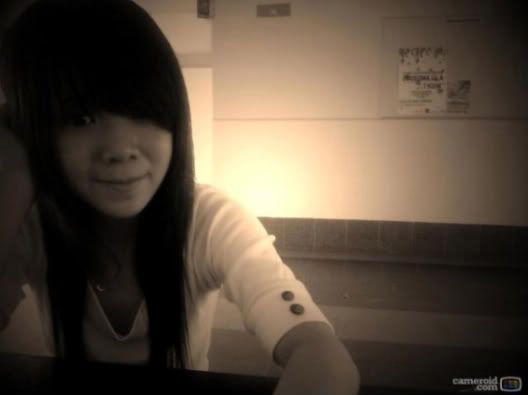 :D !
its tuesday! (?!)

and i realised that i have yet to continue my projects
and do the assessment book which im supposed to do for my part time work?
and smth happened which made me have to stay home TODAY and be yellow face auntie
*insert many many sad smileys*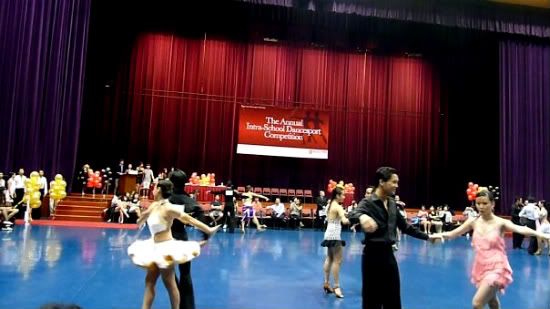 Anyway, went to watch the Annual Intra-School DS Comp ytd after my proj work in school!
went together with fangjie. was pretty interesting at first,
but got a lil bored an hour later. cause the routines were the same.
nevertheless, saw the seniors dance, including those of my batch too!

felt that i lagged so much behind.
anyway, some of their routines were 'wow' hahaha.
their energy level and everything. like sherlynn's routine most!
the moment she did the splits and stunts the audience went 'gasp!'
sihui in pink and sherlynn in orange :D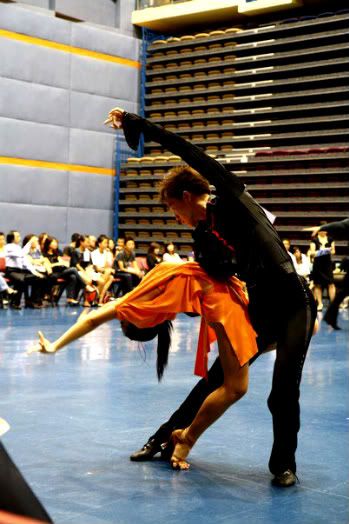 sherlynn and brandon.
omo i wanna be like her someday. HAHAHA.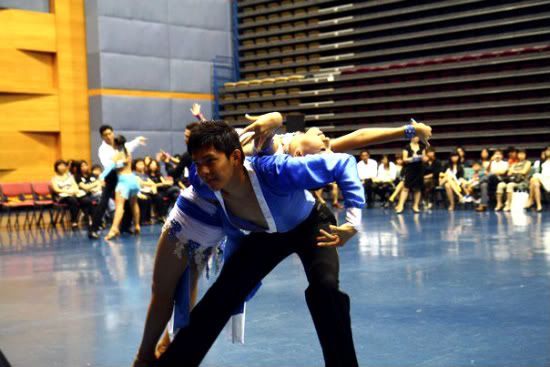 and we waited 2hours for this .
TEACHER MELVIN & SHARON!~
hahaha. our instructor! :D they dance paso and samba.
i like samba :D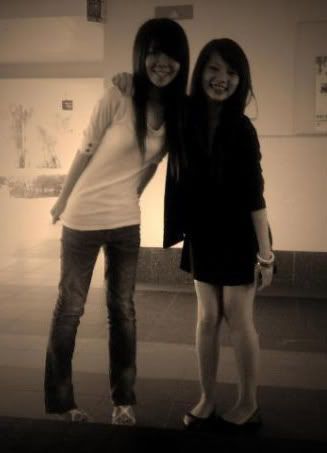 during the break me and fangjie went off to somewhere to get a drink,
and we camwhored with cameroid. hahahaha.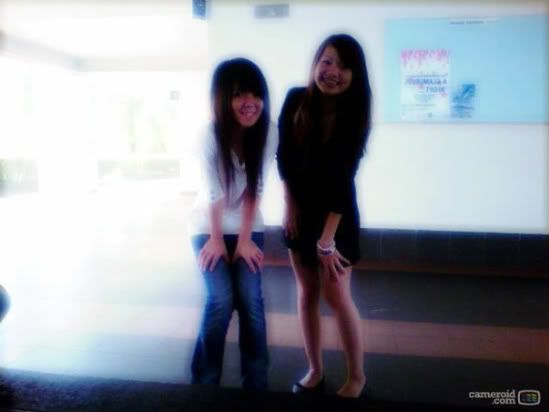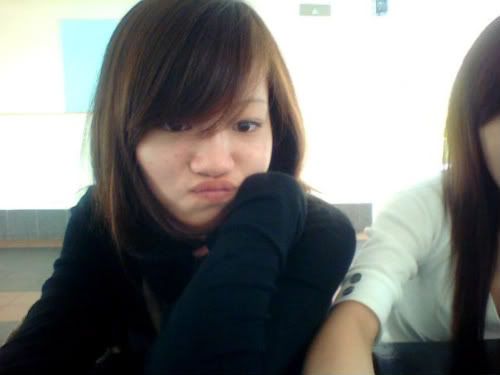 MY
ex-
HUSBAND.
hahahaha. she look damn cute here lahs!
anywayyy, after teacher melvin and sharon performance i ran off!
hahahaa. ck's saying that i always disappear halfway. oh wells.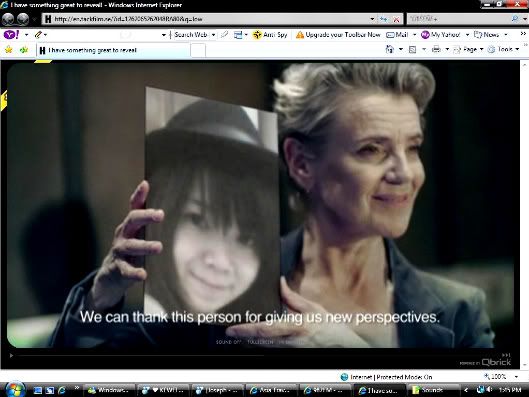 AND THIS.
HAHAHHA. this is not those picture where u upload ur photo and ur face is in there lorr.
ITS A VIDEO CLIP HAHAHAH.
where i became some
sweddish hero
or smth.
joseph made this and sent it to me on msn.
thought it was some horror flick at first, but when i see my face in the vid,
i was like 'OMG' HAHAHAHA.
so cute.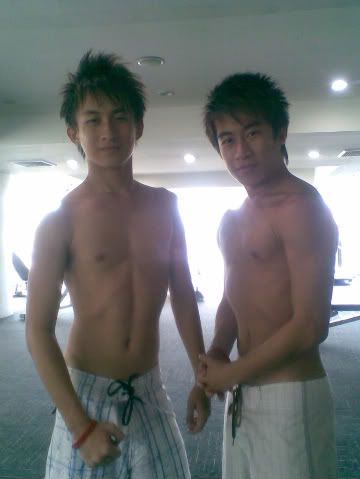 & hello baby =PP
someone forgot to del his photos which were from his phone on my lappy.
hahahaha. ur punishment for being overseas (again) and making me miss you like mad.
teehee. i promised not to upload to fb but din promise not to upload to blog. =P
hahahaha. gonna be back tonight & u owe me lots of things now!
-all photos of the dance comp credited to respective owners. (: