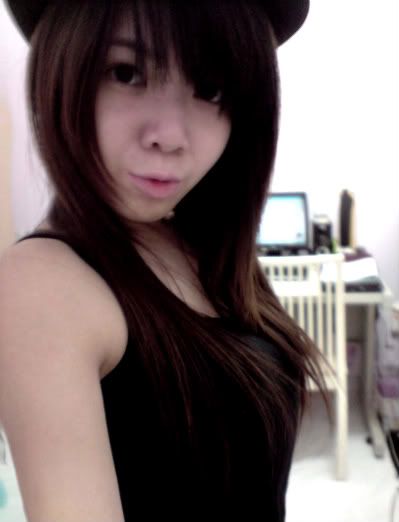 Had no school today! cause mrs gopalan is in hospital with dengue.. so tutorial cancelled.
no more monday blues ! hahahahha. but that doesnt mean that i wasted my day away.
anywayy, had been out studying these few weeks.
started my revision for common test already! wanna do well in the CT. hopefullyyy.
had poa quiz the other day on thursday which made me realise how little i know about POA.
but the thing is that i dont know what is the MAIN point i should know in each chapter.
its like, i dont know what is the important thing in each chapter. like got no difference!
and so......... i dont know what to study as well. LOL.
met up with sww on sat after my dance practice in school. ((:
went to study at starbucks. gosh man, i dont know i didnt know that MUCH of POA.
really like cleared up the mist in my head for POA.
now i have SO MUCH i dont know at all. lol!
dinnered at pastamania ♥ before going back to study again.
debit credit balance here and there almost made my head go kaboom.
studied till 11plus before he accompanied home.
and now i got his tb for my christmas present. LOL. thanks alot anyway!
and earlier on, went out with sy deardear to study too!
lunched at burger king and we just continued to study there till 5plus. ((:
was pretty satisfied cause now i get a clearer pict of trial balance and how to prepare the various statements. HAHHA. so proud of myself. :)))
but............ im not very sure of myself either.
it feels like there's a whole lot more i've yet to know.
should have listened in class T____________T
exam's coming in just six days. im getting the jitters now. =\
but at least i need not hug the buddha's leg that tight anymore lol!
&& i wanna watch new mooooonnnnn!!!
but now exam's coming its like not really the right time.
but by the time my exam finish, everyone would have watched it before!!
eeeeeeeeh.