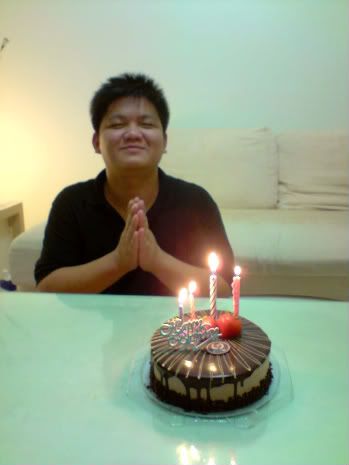 Last... tuesday was my bro's birthday :D
happy birthday! 22 alr.. please mature abit please.
i think im more mature then u ley HAHAH.

he make wish like praying like that!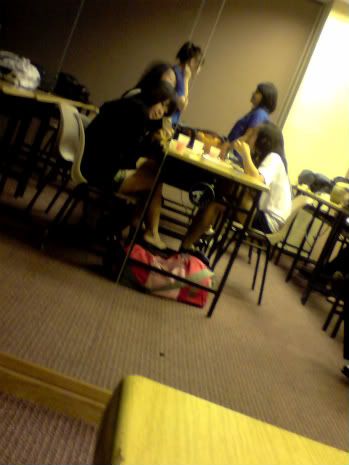 and had this celebratory meal at Blk72 on wednesday in lieu of red camp 6 success :D
awesomeeee !!


ANDDDDDDD, i had my LMS presentation on friday.
woke up late.. which i mean seriously late,..
anywayy, our presentation, at first the comments which came in was pretty soon.
then somehow some started to critisise or whatever laaa,

say until like our presentation not worth anything. zzzz.
and teacher said it was abit draggy. gosh man. so disappointed :(
anywayy, stayed back to do report on the presentation before going off. (:

kejun drove to sch to fetch me. :D awesomeee. hahah~
went to amk hub to watch New Moon!
i still think its nice, probably its cause that i had just went to re-read the book.
its not about the climax, but more of the story evolving :D

and not to mention, OMG JACOB BLACK!!
when he came into the screen every girl went "gaspp". hahahah.

after that kj drove to chongpang for nasi lemak,
before we went to yishun dam to slack~



tata :D this place.
seriously it had been such a long time since i came here.
although its in yishun. LOL. like a few good years!

anyway, had lots of stars that night.
was omigosh nice!! was sitting by the side, but its damn cold after awhile la haha.
he had sofa at the back of his mini van,
so i just lie down there and bask under the stars HAHAH.
went back home around 12 or 12 plus (:



2 different blue paper roses by him!
thanks! ^^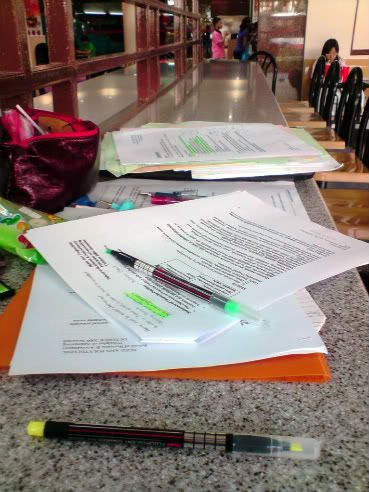 and on saturday.... went out to study with sy deardear!
hahaha. mugged at BK this time, but i was very very distracted. idk why.
and we had lots to gossip and share as usual hahahah~
and i myself took up 3 seats HAHAHA. =P


okieee byebye! :D