First performance!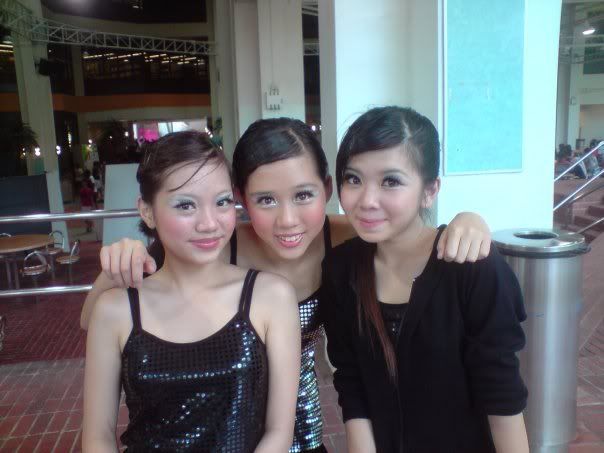 i almost forgot that i need to blog!


ahahhas. had still been very busy with school of late!
had Open House last thursday to saturday and saw quite a few juniors around :D
helped out with BA block on thursday, but didnt went to school on friday as i was sick again.
thanks kj ♥ for accompanying me to the doc yet again. hahah.
this is the second doctor i've consulted already. kept on coughing non stop, giddy spells and everything.

my first doctor told me that if my cough persisted, i would need to go xray.
and this time my second doctor told me that if my cough still doesnt recover,
my asthma would come back. and if its not asthma it would be bronchitis T.T

anywayyy, went back to help out dancesports on saturday. had a mini performance :) jive!
felt kind of guilty cause was sick for the previous few days and couldnt went back to practice.
luckily everything went fine! yeeting helped us to put the makeup ! :D

requirements for the makeup was falsies, eyeshadow and everything!
felt like a demon lor hahaha. yea and we camwhored in between performance!
one was at 2plus on the stage and i think dancesports drew quite a crowd hahhaa.

anyway, pictures below, but some are quite bad cause it was taken with inner camera!

keiko! i think she looks so dolly with makeup! hahaha.




yeeting :D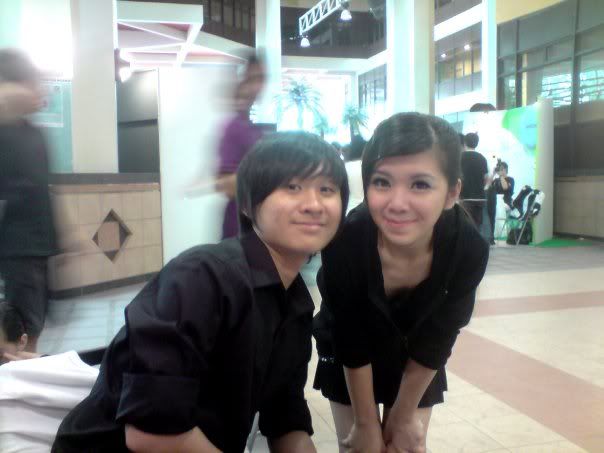 mushroom head kahhao :D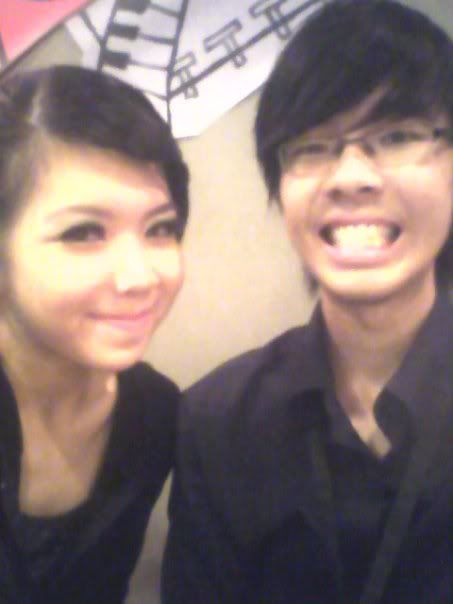 and my awesome partner alex!

hahaha. shall not speak ill of him since he was really really nice (Y)
telling me to stay at home if i really couldnt make it and all that.

and while on the stage he kept talking to me to calm me down hahaha. thanks!
im also nice right, i said you're awesome for once :D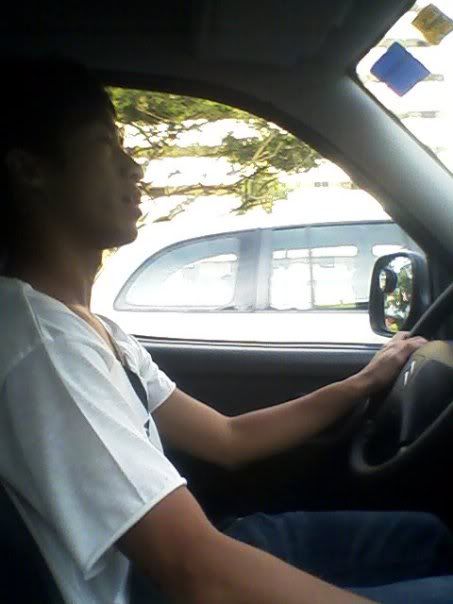 kj ♥


dar0 came to watch my performance which is around 5plus :D and he fetched me home after that.
quickly went home to bathe and wash off my makeup,
before going to causeway to meet my mum. my aunt happened to be around too.
hahaha. she wanted to do some shopping and dar0 went to help her carry stuffs lol!