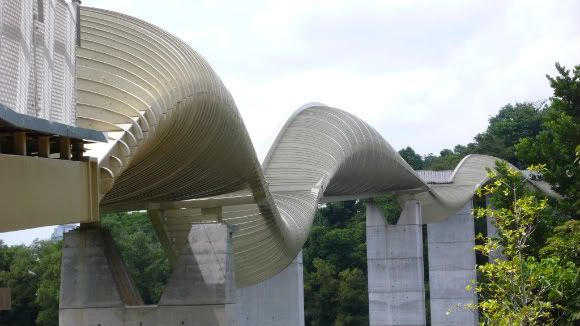 [picture credited to respective owner]
on Henderson Waves Bridge! :D

never been there before and my first time going up there!
hahaha, was pretty high up and windy! nice to chill~
and yea, this's the place where i said kj brought me to! :))))
but actually it was the second time.
the first time when we reached the carpark it was drizzling, so didnt go up.
this time when we went up, it was cloudy for awhile before it drizzled again!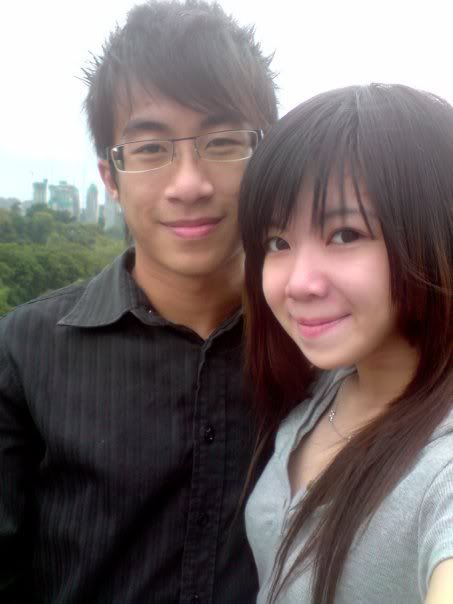 i think i look weird in ALL the photos! (?)
and dar0 love look so sleepy here hahahaha. so cute!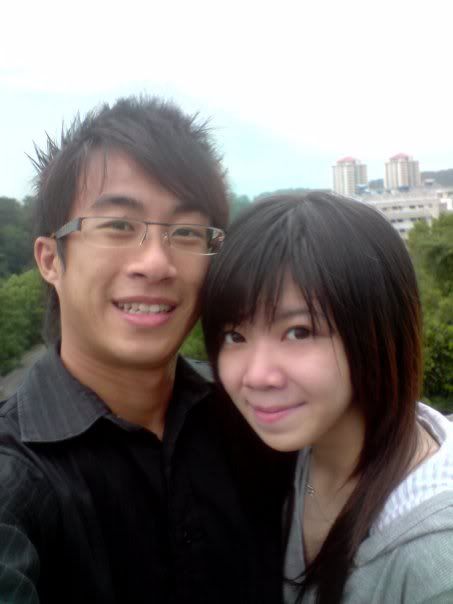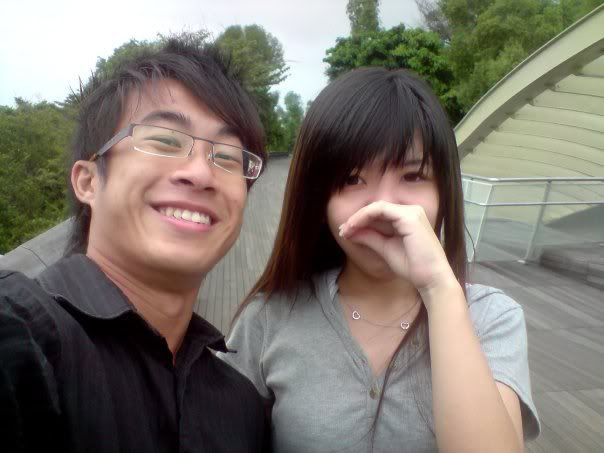 yea, and he took this shot when i was about to sneeze!
and today's frididadidy :D
was supposed to get up 10.30am this morning,
but who knows my alarm died and i only managed to wake myself up at 11.30!
rushed for school in the end lorr T___T

had normal presentations for LMS, and class was dismissed at 4 :D
dar0 came to pick me up again! said something wrong and i got kacau-ed the whole way (!)
finallly ate Popeyes for lunch! was so so so hungryy.
some of the food were nice, but some tasted weird. like their bread (?)

went to meet up with sharlyn afterwards before we went to some fishfarm place!
got one golden retriever there. so scared it'll come and do smth to me lorr. so big!
hahahah. anywayy, sharlyn bought 1 and kj bought 2 own fighting fish!
kj said he's gonna breed them, and must let them flirt first O.O

hahaha, anyway, went around for awhile before sharlyn went off!
dar0 then brought me to some place duno whr... punggol end (?) hahaha.
that place was quite deserted and deep inside. even saw one wild boar crossing the road!
so cute hahahah. it was slowly crossing the road before jumping over the drain and into the trees.

went to some clearing and gosh the nightview there is pretty pretty pretty.
sat by the edge of the side there with the sea breeze blowing. ♥ teehee.
slacked and walked around for awhile before dar0 sent me homee :))


its 3am now and i shall go study my pillow!
gonna go jurong and do proj work tmr. hope its gonna be fun! :D
tooooodles ♥


P.S. I Love You :D