CNY 2010 Day 3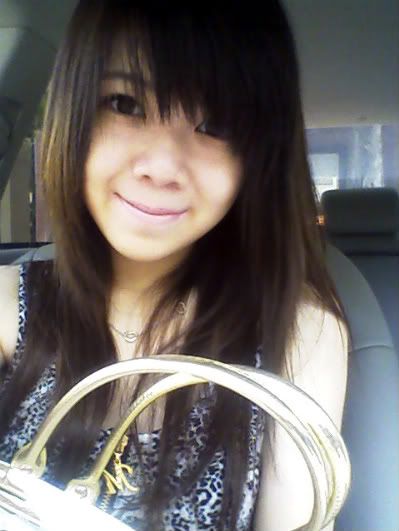 Chinese New Year Da Nian Chu San Day 3!
hahaha. as chu er day 2, just went around relatives house from punggol to tampines and amk, did nothing much. and just went to joanne's house at night to bainian too! :)
so i'll just blog about Chu San teehee.
This time my love brought me to The Square @ The Novotel Hotel Clarke Quay
for buffet lunch for valentines treat~ teehee.
had lots of nice foood there~ and kejie brought yijing there too.
and having heard that we 2 couples are lunching there, his mum brought the kids there for lunch! haahhaa. but we all sat at different tables :)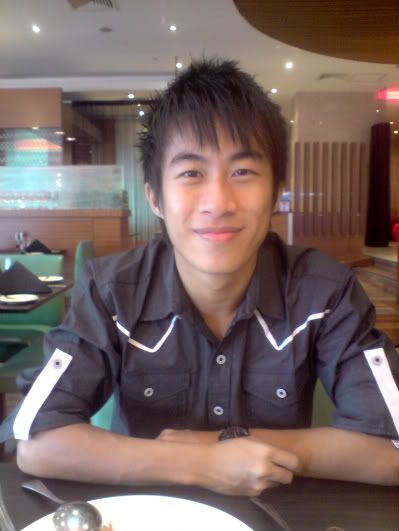 my valentine!

hahahaha.
so unfair lorr. dar0 is always so photogenic. i also want!!




blur shot me 1~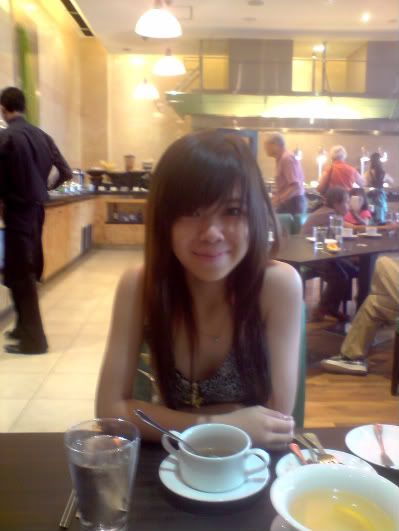 :D





some of the food there~ hhahaha.
thanks dar0 for helping me shell the prawns and the crabs! teehee.
feel like a princess hahhahaa. ♥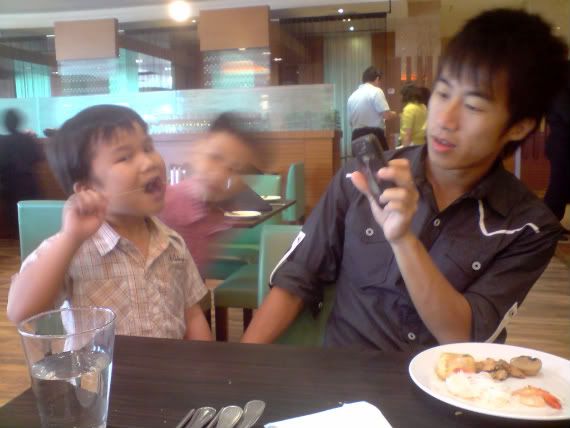 Arthur! hahahaha. he's effing cute lorr.
tummy getting rounder and rounder~




with Amos' hand hahahha.

ate till around 2 before we went off~
his parents went off their way, while the 4 of us went shopping at Anchor Point.

dar0 and kejie managed to buy their Pedro shoes!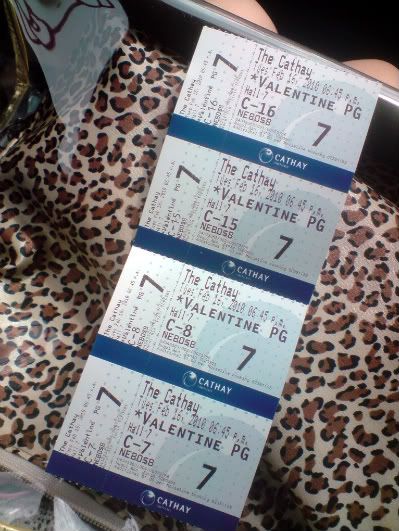 and movie treat by my love at night :)
teehee.
TeoKeJun ♥
guy whom i feel so blessed to have!
teehee. we've been together for 52 days up till the date of valentines day~
although we didnt really get to celebrate it, but hope u like the gift i made~
the cup which i gave you actually contains stars of a number of 52.
never forget how u actually asked them to be the witnesses when we first started.
and what surrounds it is many hearts and love of mine~ ♥
saranghae ♥