Crabbing!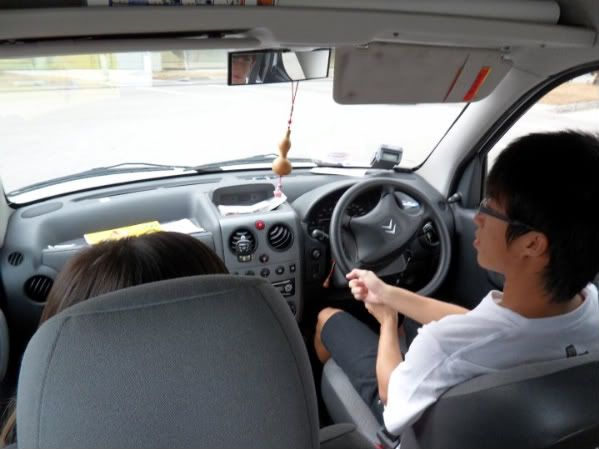 Crabbing on 13 March !
actually wanted to go kiting after visiting farmway.
but who knows it started pouring and so changed plans to crabbing!
anyway, was out with dar0, sharlyn, yijing and kejie. :)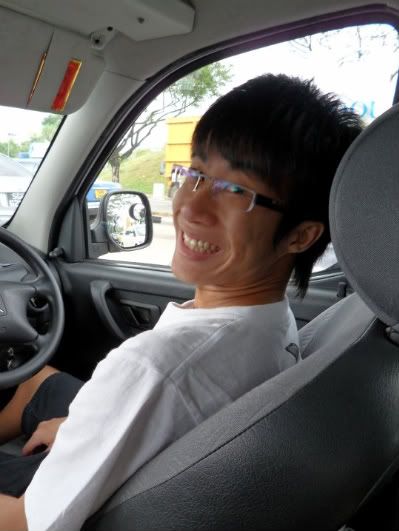 my handsome driver for the day =P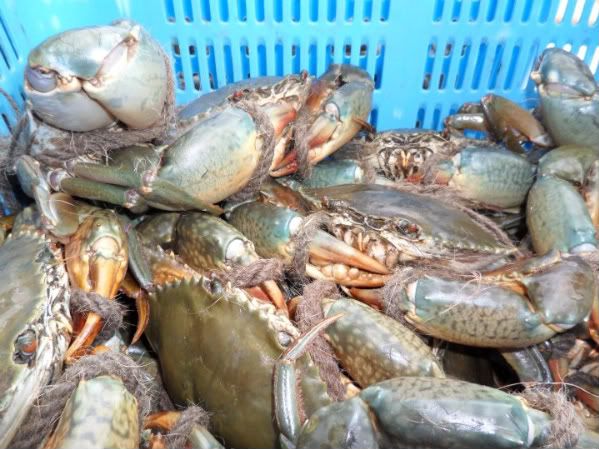 yea anyway, when we reached, just nice one of their crab supplier was parked outside there.
and the lorry had lots of crabs! darn cute and so sharlyn told me to take a picture.
and halfway while taking, the indian / bangala driver came down to see!
i still thought he's gonna shoo us away or what.
then sharlyn just jokingly asked if we could have one of the crab.
and the guy stunned for awhile, before saying "just take lor".
"just take lor" !!!!
ahahahahaha! me and sharlyn stunned for quite some time. lol!
we said we didnt know how to take, and then he still help us take and pass one big one to us!


OMG I LOVE BANGALALALALALALAS !!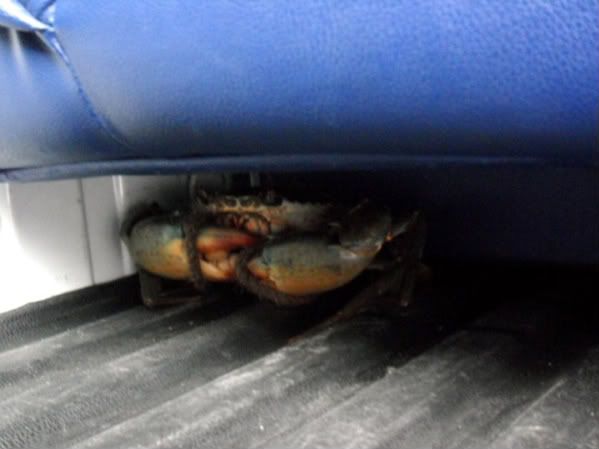 dar0 then left the crab in his van. and it crawled to one corner.
dar0 said it's scared. so cute!

but of course its not cute when u kena pinch by the pincers.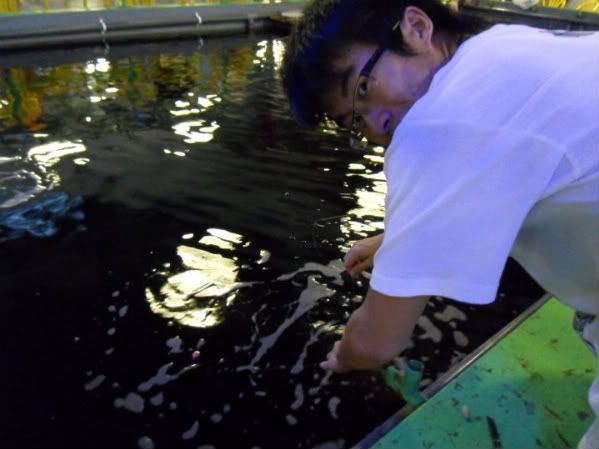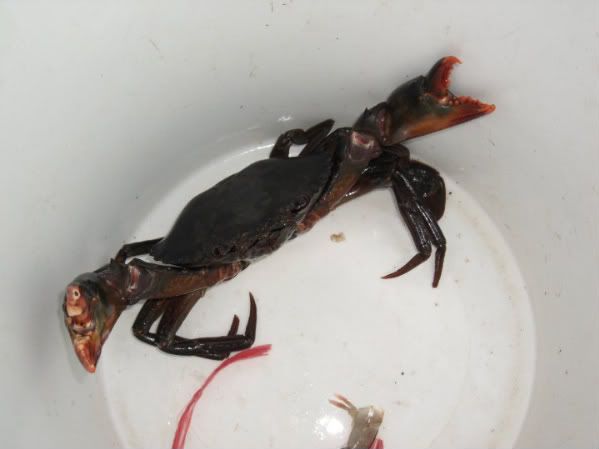 my dar0's catch! so fierce lorr.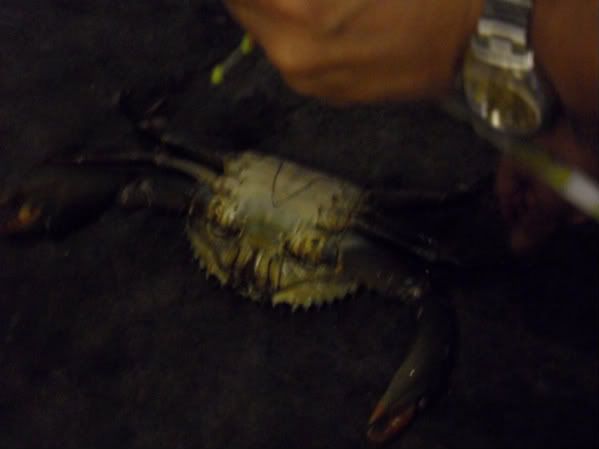 and someone over there caught a 1kg++ crab!
so big size. compare it to the size of my leg!
yea me, sharlyn and yijing!
yea and i photoshopped part of my fringe away. HAHAHA.
cause too long.
and i didnt know my camera had this beauty mode.
whereby using the mode, all of us are pimple and blemishes free!
wahahahahaha. i like! =P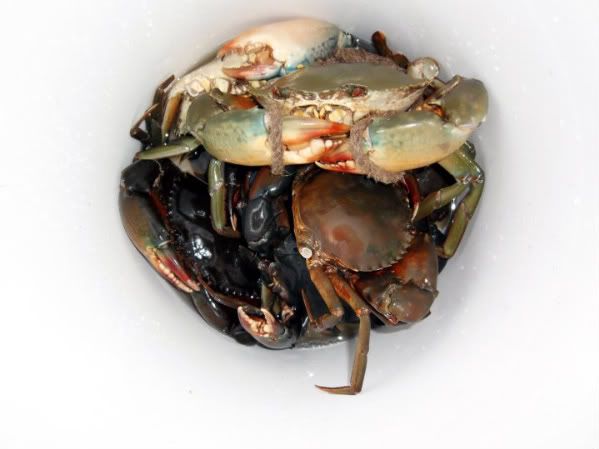 our catch for the day!
actually we caught 4, and found 3 crabs.
so on a whole we got 7crabs! awesomee.
and we passed it to the tze char stall just outside there and let them cook!
plus order some other dishes.
had this salted baked crab and my favourite...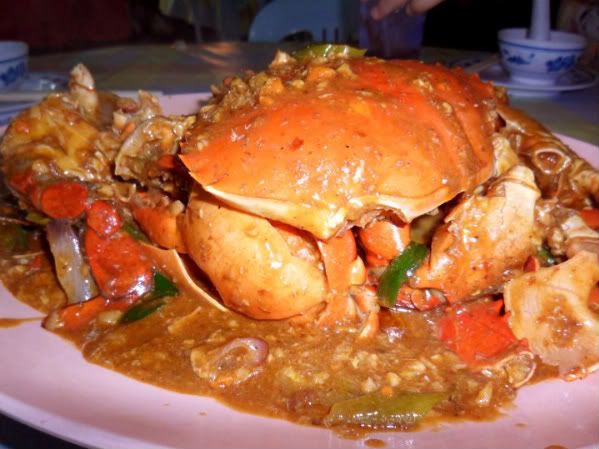 chilli crab!! (L)
didnt know how to handle those crab so most of the time my dear dar0 was helping me with them.
teehee. ate until our stomach nearly burst. but was a nice day out! :D

dar0 was down with diarrhea or something after that.
worried sick. but still, he sent me home :) (L)