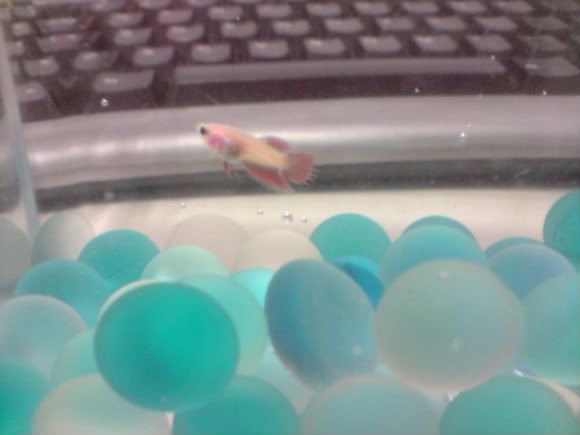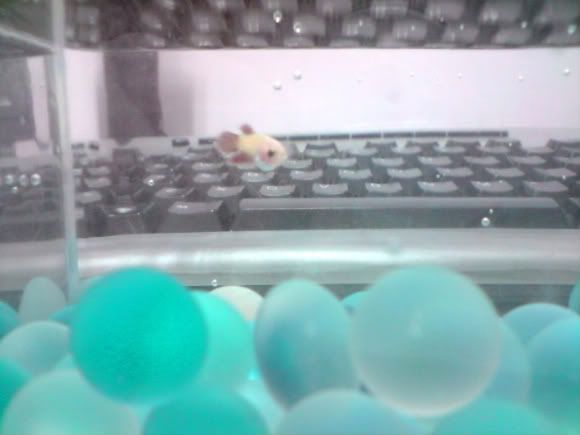 My new pet!!!

teehee. went to love's house yesterday and came home with my new fishy! so eggcited. chose this fish!
at first changed into the new tank but changed too much of the new water, then it kinda stunned for awhile.
got me so worried that it cant adapt to the sudden environment and die. T_T
ahahahhaa. and realised i had to on aircon at night so put it at the living room~
its mad cute!! when i put infront of me it keeps looking at me. then the eyes so big and round.

im falling in love already!!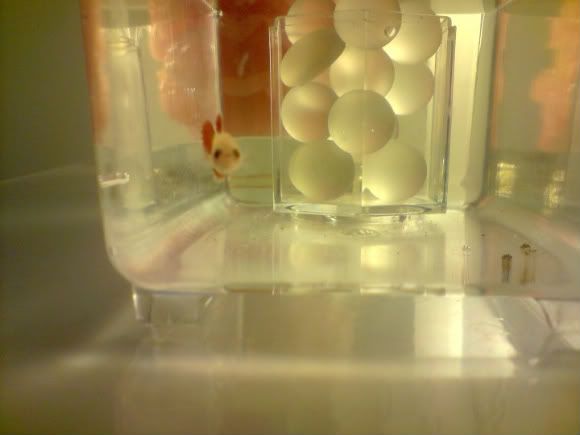 taken this morning!

didnt went out today so stayed in the whole day watching it. ahahahha.
rearranged the marbles!

and thats how he'll react when i go near it!!
madness cute!! ahahahaha.

and the best thing about keeping a baby fish (around 30+ days old).
because u can totally see the tails growing longer!
the tails that just grew out have no color yet so its pretty obvious!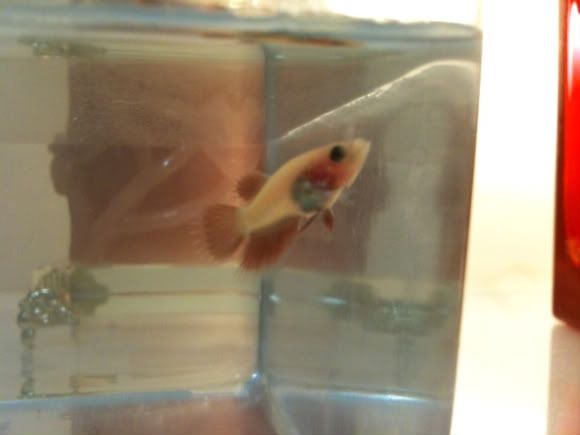 this was taken at night time!

dont know if you guys can see the longer tails anot.
but whatever la.

this was taken by my bro.
he's equally interested in the fishy ahahahhaa.
he took a few picts and he sent me the following pict.






wth!!


this fishy was breed by dar0's crowntail daddy and mummy.
he have so many of them now that his balcony is running out of place now ahahha.
and yea, he's selling some of them away too. :)

anyone interested can leave a tag or contact me or something!
the fishes are roughly this big too!


love love my fishy!
still thinking of ways to decorate the tank!

yea not forgetting my dear dar0 ♥!