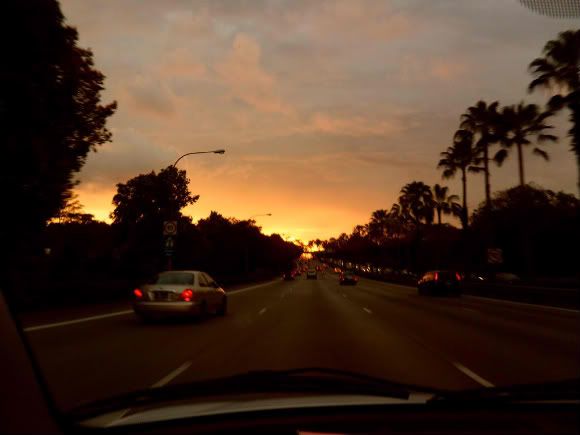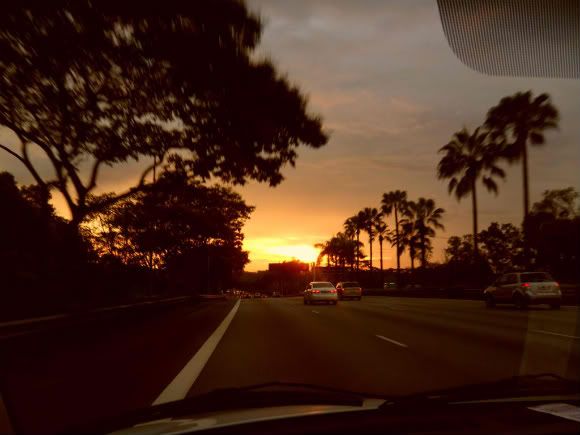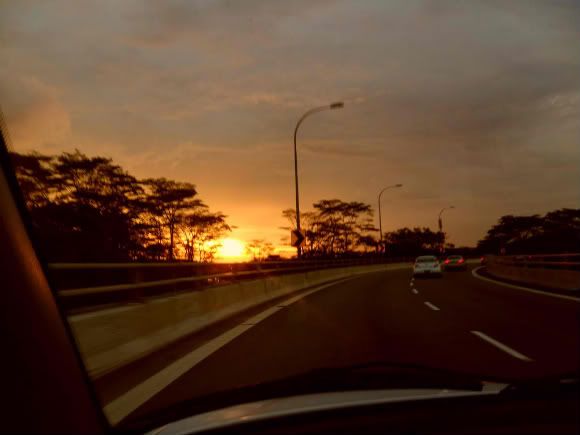 the other day when dar0 was driving me home for a mahjong session.
pretty sunset! :D
yea and my camera has a mode of sunsets and dawn. hahahaha.
saves alot of photoshopping time. =P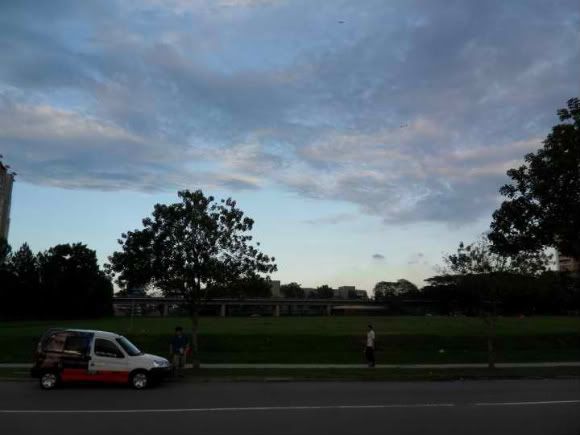 Kiting on 22 March!
yea finally came a day where its finally not raining!
as other areas were kind of raining, dar0 came down to yishun after his work.
and just nice my bro came home around that time and we went out to fly kite!

my brother has his cupboard full of different kites and design and its like all over dar0's car. hahah.


yea this was his large la bi xiao xin kite ahahaha.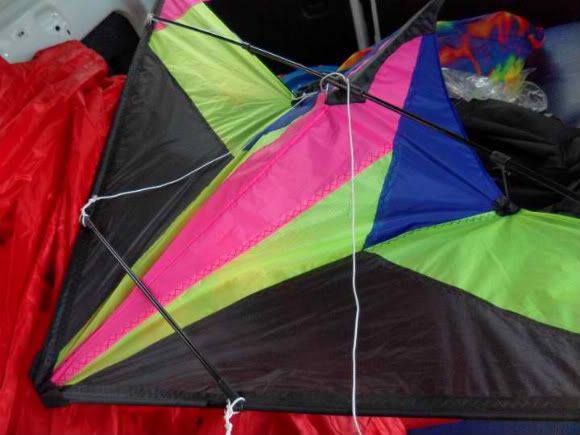 his biggest red sotong kite at the bottom and the top is a stunt kite!
it flies super fast and it uses two handline. :D
the guys tried to fly this stunt kite but kinda fail cause first timers hahahhaa.

anywayy, I DIDNT KNOW KITE FLYING IS SO HARD. serious.
was trying out my smaller and lighter kite, and its supposed to be easy to fly up.
but even after my brother has flew his la bi xiao xin up the sky 800m two times,
and my dar0 managed to fly up the other small kite,
MY ONE IS STILL ON THE FLOOR. fdrgkshdgsghj T_________T
okay maybe the best success was making it fly prolly
5m
up away from ground. LOL.
gave up and decide to help my brother hold his la bi xiao xin kite while dar0 took my kite,
and my bro went to fly up another small kite.
all of them successful except me LOL. yea and i sat on his sotong kite hahhaah.
my brother's 800m high xiao xin nearly flew to the condo nearby and almost got tangled at the roof. ahahaha.
decided to go back and sit in the car while we just let the kite fly at the other side of field.
who knows it ends up getting
tangled in the trees
LOLOL.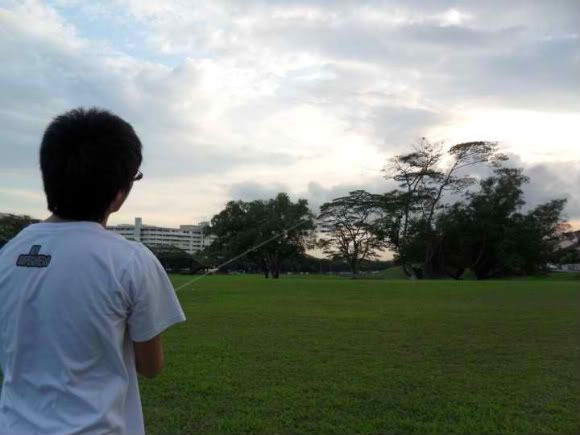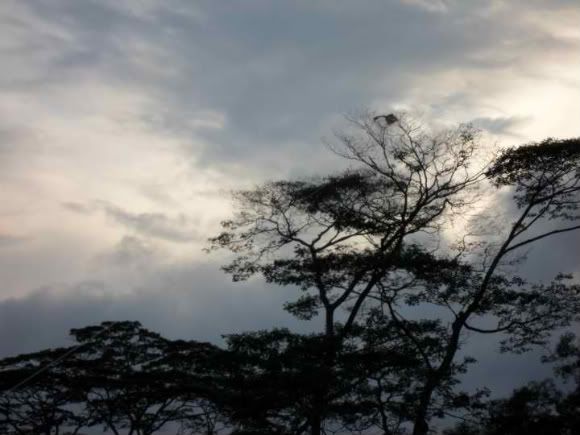 kite in the tree. :D

went to somewhere near upper thomsom to eat after bro's gf came.
ate alot and since it was still early, went to Orchid Country Club for a few rounds of pool.

wasnt really concentrating and got trashed ahahahaha.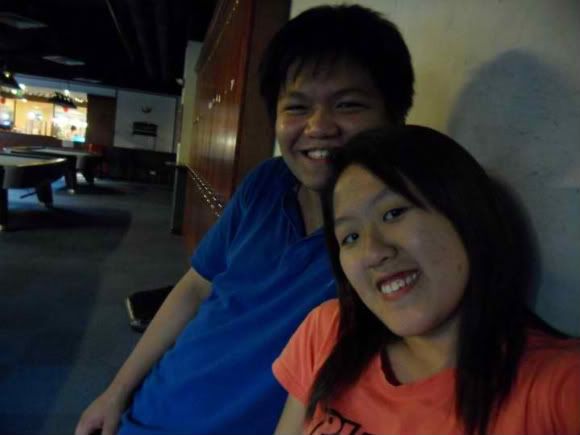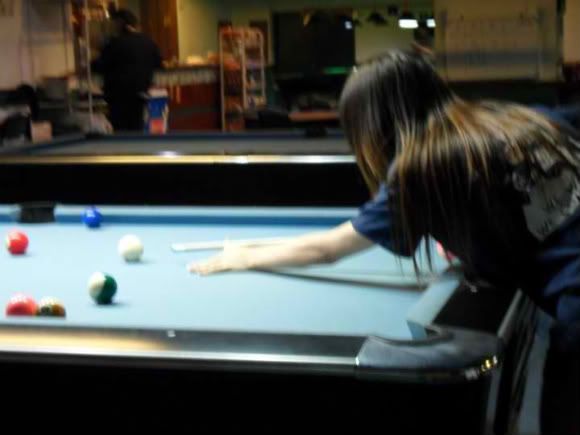 thats it! :D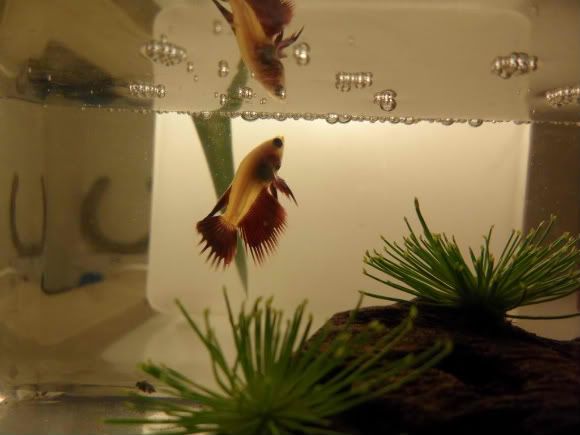 and long time since u guys have saw my fish - which my dar0 named it Remy.

hahahaa. it's growing up and the tails are getting longer.
and now he can flare!! mad cute. ahahahaha.

and when he flares he likes to shake his butt left and right LOL.
shall upload videos in next post!!


:D