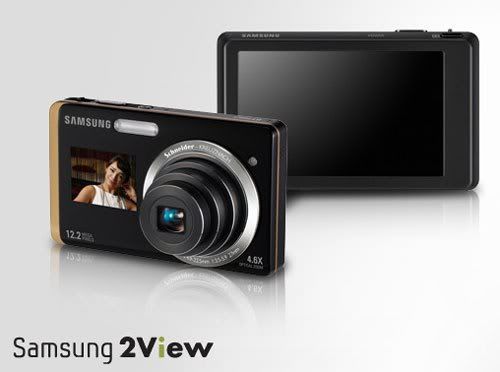 Samsung Gold Dual Screen TL225 / ST550 !

Both dar0 and my new baby!!

been researching loads (ok not too much) and reading reviews about it.
and finally went down to the IT show at suntec today with dar0 love (:

actually had been contemplating about this dual screen camera or olympus's tough waterproof series!
main difference is one has a screen infront and one is shock proof and waterproof~
but personally i would prefer the dual screen one, cause it makes zilian-ing easier!! (teehee!)

yea bimbo. whatever you say :D

yeap and so, after walking here and there dar0 and i decided to purchase this instead~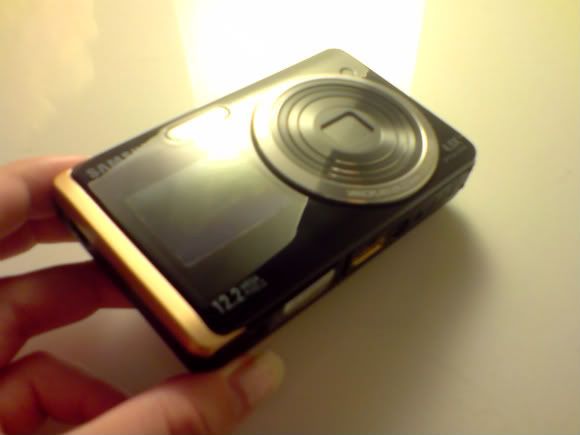 and its gold in color!!
madness chio!!!
didnt know they had it in gold color. just thought they had it in orangey red / purple.
and when i went there i saw it in gold!! like love at first sight lorr.
walked back and forth as we couldnt decide which to get at first.
dar0 was more interested in the waterproof one, cause can put in water to take pics of his fishy!
but in end dar0 chose this also. cause he knew i liked this better :x smooches!!
totally swooning over it.
dar0 even let me bring home to play with it!! teehee.
but he say must take pictures of myself. =P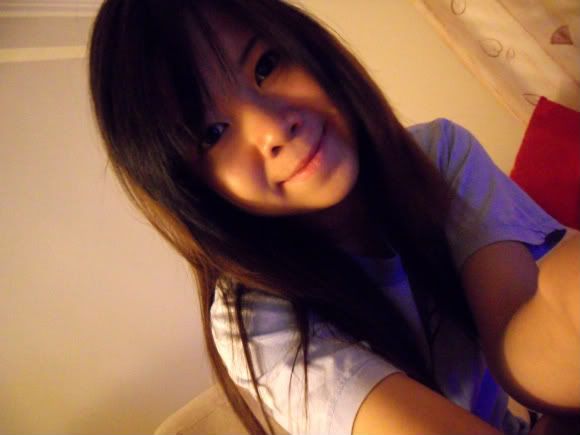 for my love! :D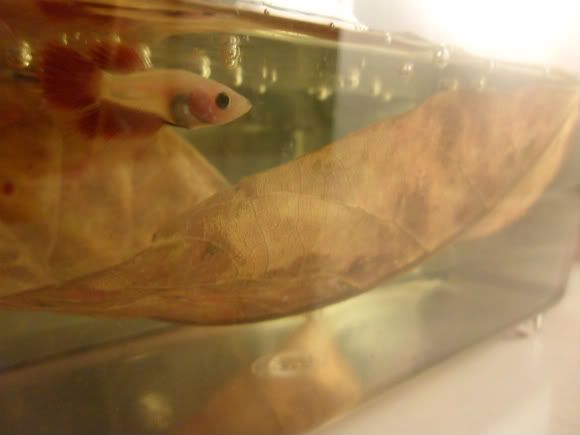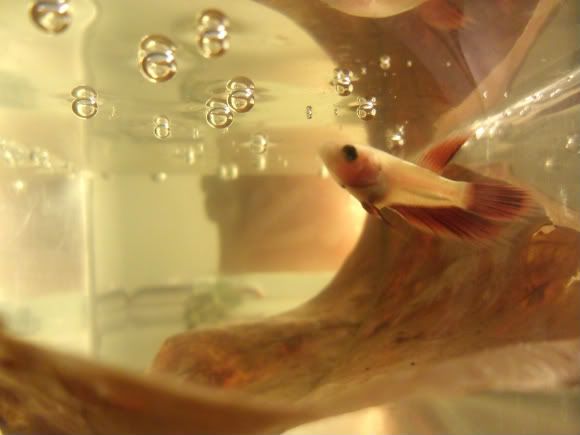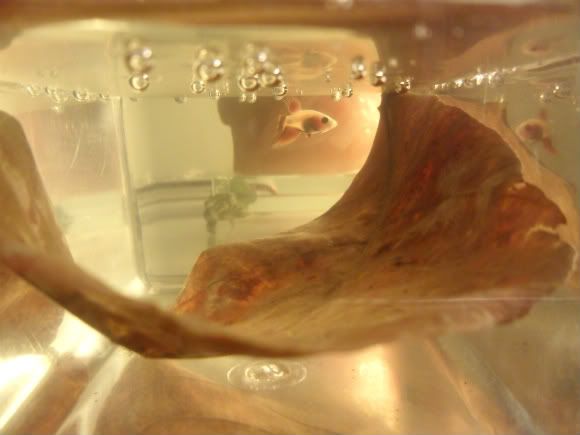 and finally i can get to take clear pictures of my crowntail baby!
its growing up everyday!
and he (which dar0 guess is a male) is madness cute!!
yesterday before i went to sleep i went to see it for awhile.
and it yawned!! yea dont tell me fishes dont yawn or something.
but since it cant be scientifically proven if they do or not, im gonna assume it was yawning!
and it sleeps on top by lying partly on the leaf!
but the longer i put this leaf, the more yellowish the water is going to get.
apparently the almond leaf gives out vitamins and makes the fish grow stronger. :D
so i guess im taking them out tmr, and go get my fish a silk plant or something.
hope it grows up faster! still pondering if i should bring another baby fish home!
P.S. those pictures taken before i inserted the memory card into the camera is gone. as in, couldnt find them anywhere even when i connected the camera to my comp. anyone knows where to retrieve them ?

P/S dont comment anything like samsung is a lousy brand or not durable or anything, cause both dar0 and i very happy with it :D


dar0!! camwhore!!!