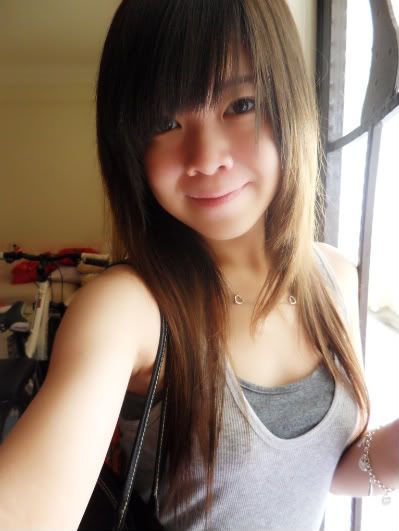 teehee. think i shall not update about my hongkong trip, as there's too many pictures and i doubt all of u will be interested. hahaha. most of the pictures are on facebook thou! :)

yea and last sunday went beaching at east coast park!





2 of me and dar0's kite :D

the orange one is my first kite. spastic kite. hahahaha.
keeps on flying to the right LOL. and cant really go up high.

but my new red kite is awesomee. fly until my reel line no more.
and it has a curly tail~




see i told you. it flies to the right.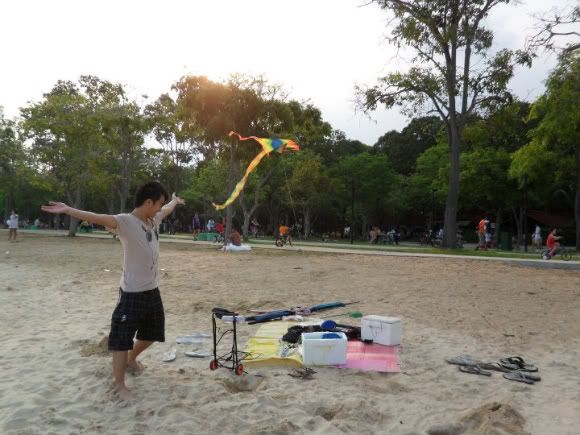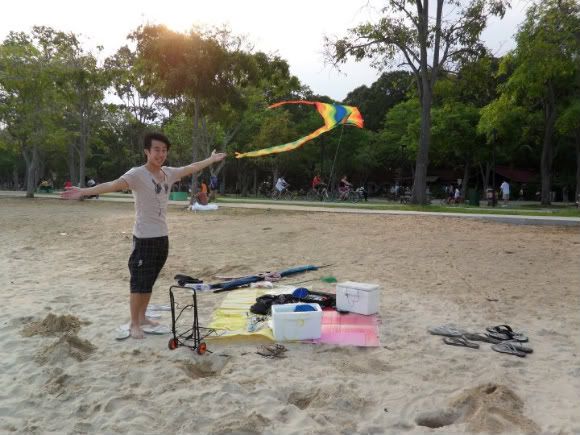 cant really fly and hence dar0 took and tied it somewhere near our mat. hahaha.
darn cute =P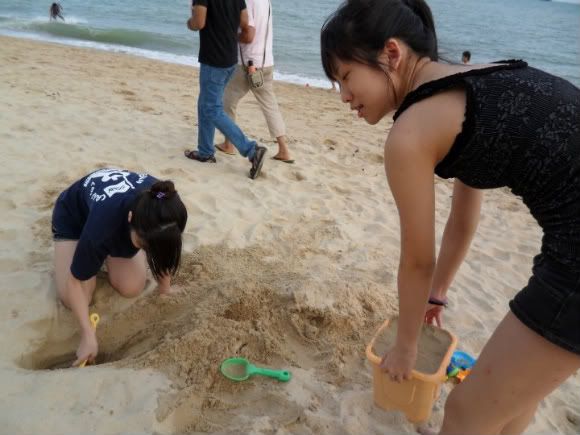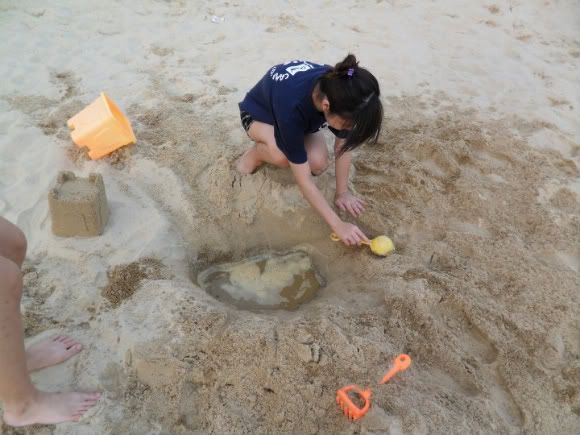 yea and me and yijing were digging and building sandcastles. hahaha.
she's the one building and im the one digging LOL.

tried to dig and pour water in. but oh well.. water keeps seeping through the sand.
cause we were building near the upper part of the beach.

and eugene came to try and fish in it LOL.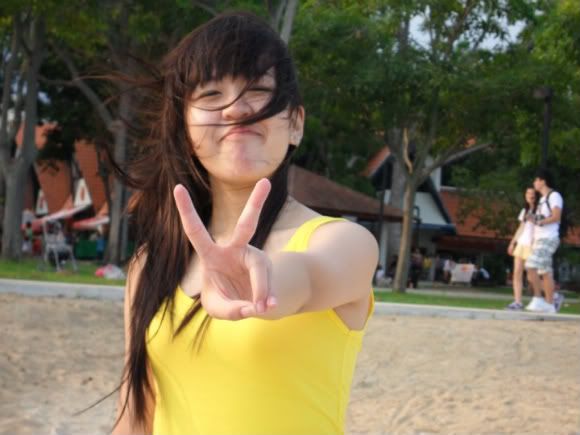 and this is tingting!

ahma keeps saying me and tingting looks alike. hahahah.
she's the pro man, holding two reels and flying two kites at the same time.

hahahaha.



dar0! yea the guys were kicking volleyball on the beach and it flew quite a distant into the sea.
end up dar0 have to swim out and get it.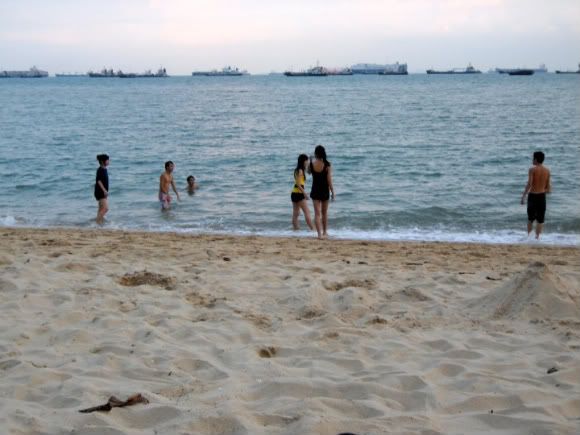 yeap and after that we were pretty much playing along.

kedi and angela came around after that with kedi's skimming board.
the other guys tried it out with no avail LOL.





yea and nice boxers dar0.

someone changed out his pants and boxers in the sea.
skinny dipping LOL.

okayy thats for all ahahaha.

been updating alot pictures and videos up to facebook.
and was pretty much busy doing up my blog. shall do up some adverts later! :)