Happy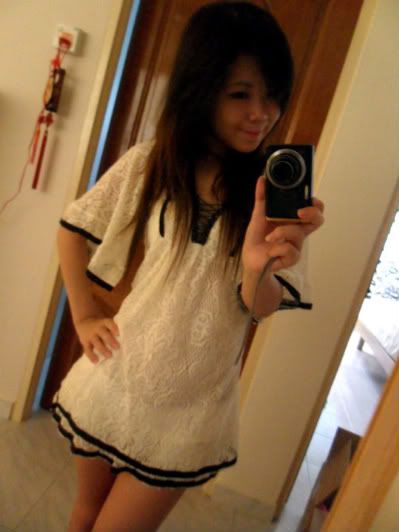 finally some picture-uploads!
finally the week is over and elearning is here! am glad the elearning assignments for this semester is of a lighter workload as compared to the previous 2 semesters. :D stayed at home today to sleep in as i have so so so much sleep debt.
and time spent at home today was quite productive! typed out my report.. did my accounting, finance in trade, and service marketing elearning work. now just left with a bit to go when teacher post the rest up on Mel. :)
so i guess i could probably breath a breather or two, before i gotta rush out my art pieces before this coming thursday. am glad i have some knowledge about photoshop. was at dar0's house yesterday. cute arthur was trying to wake him up to ask him accompany him to the toilet. but as usual teokejun is pretending to sleep and all sorts of funny stuffs happened. LOL.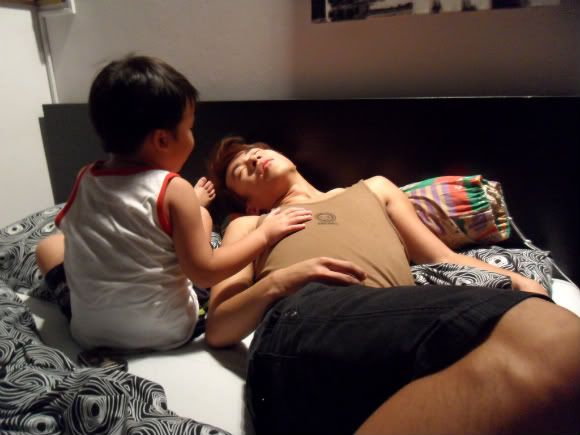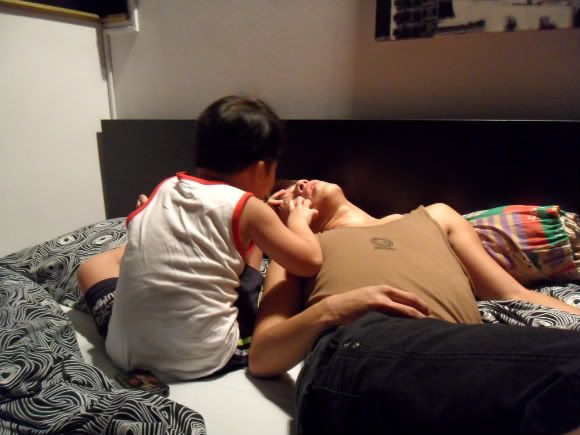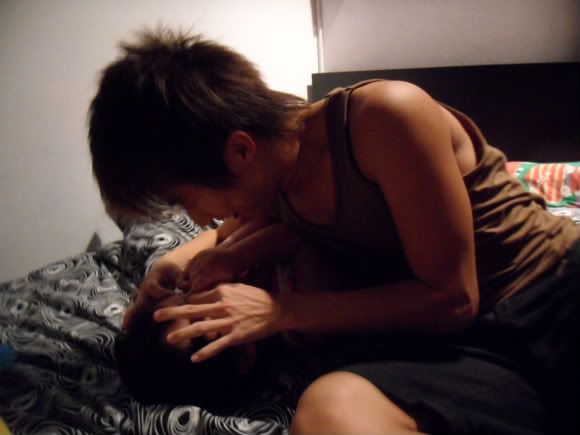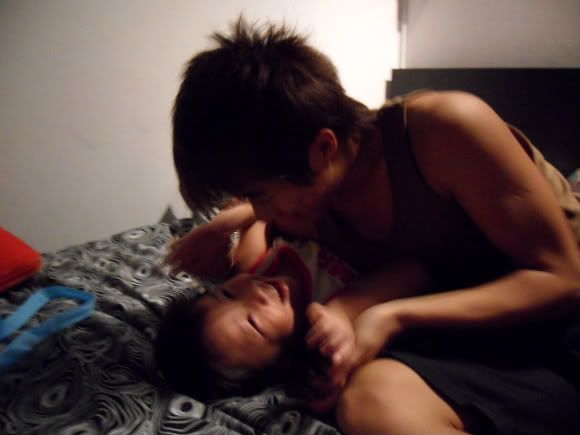 hahahaha.
yea but too bad i became his next target when arthur had to go home.
this teokejun87 and sharklyn badgirl_92 having a whale of time bullying the hell out of me lorr.
hate hate. am so gonna sit behind when he fetches me.
(!!!)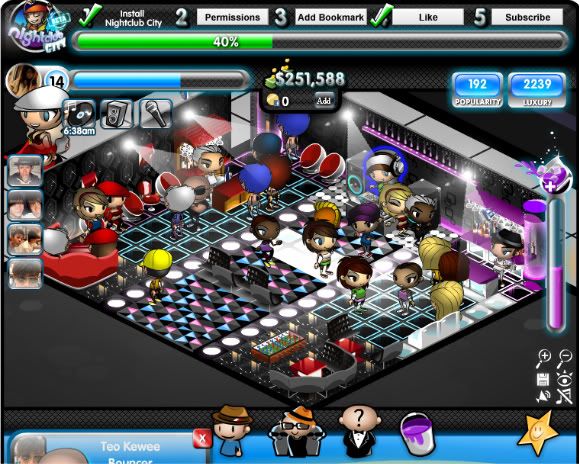 and this is what i had been playing these two days other than poker!!
magon was playing this during pmkt tutorial and he introduced me.
and so i got hooked on. well, who knows i might not be playing this a week later. LOL.
but its easy to playy and fun with the reshuffling of stuffs part.
go play go play!
i think its nightclub city or something.
and i hired eugene skinnyboi_93 and teokewee as my bouncer
HAHAHAHAHHA