Genting Day 2
Genting 2010
a proper update! but i dont think you guys would be interested to read much,
so i'll try to keep everything as short as possible!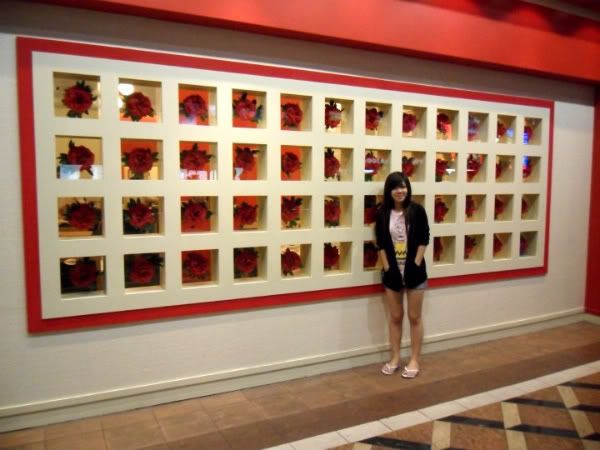 On thursday night, dar0 came over and fetch me and family to my mum's office to meet up with her colleagues as this is sort of a company trip for them. boarded the holiday bus at midnight and reached Genting pretty much early in the morning.
as we were still way early for check in, had buffet breakfast before walking around and playing the arcade. the room was ready as early as we expected, where we only manage to check in around 2plus, and all of us crashed out first.
woke up and had buffet dinner before walking around first world hotel.
and that leaves us with me and my teokejun dar0 walking around.
hadnt been up in a few years and he was showing me where was what and so on...
and we ended up sitting outside the cinema theatre eating teaeggs together. ♥
was still sort of tired, and decided to head back for the hotel first, while my mum was still earning money. lol.
不爽一下,哈哈哈。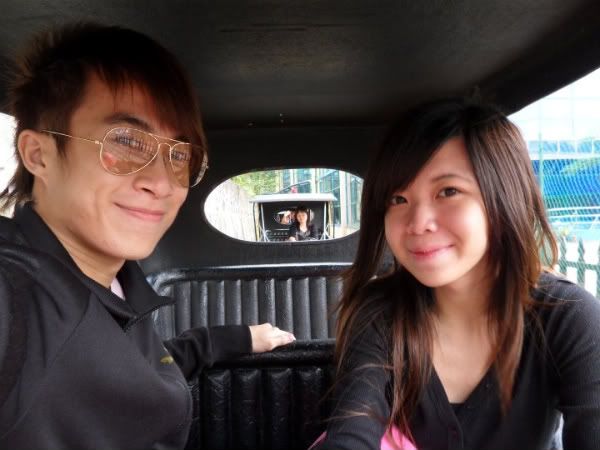 woke up next day saturday in the morning to head for the themepark!
this time trip to Genting was much more fun. at least now i have company when i take rides!
cause my bro and mum hardly takes. where most of the time i just gave up queueing cause queues were long and im taking them alone!
anywayy, dar0 won a seahorse for me at the games stall!
wanted a yellow at first, but the staff said yellows were out of stock and the rest were for display purposes. in the end my mum went back to help me ask LOL. but we had to play a few more rounds of game. not easy to win!! but i managed to get the yellow seahorse! :)
the rest of the day were spent at the theme park / lunching at pizzahut and walking around.
went back to the theme park at night after dinner and when rain had stopped.
short queues to all rides and its totally awesome. (Y)
night view of Genting is pretty much breathtaking... with my love with me all along.
took the merry go round as our last ride before exiting the themepark.
and we headed for the cinema to catch Prince of Persia till 1am.
headed back to the hotel to sleep, while dar0 and rest of them went off to earn big bucks.
♥
so pretty....
and thats about all for this genting trips. much more picts are on facebook and i've yet to finish uploading all.. but these are my favourites!
went to Genting not long after dar0 and I's 5th monversary.
and in a week's time its going to be our 6th month being together.
just wanna let you know i ♥ you;