ECP the love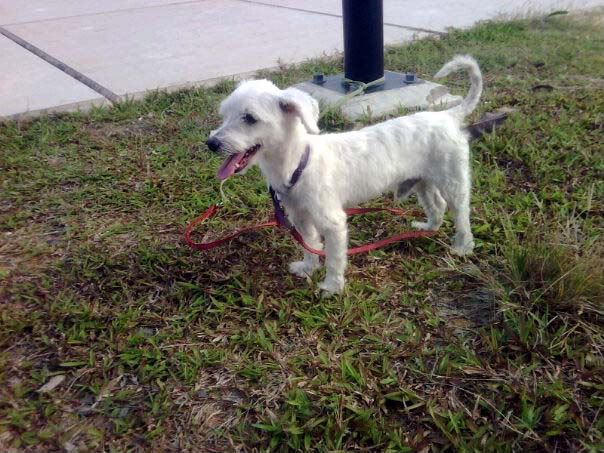 went to East Coast Park in the early afternoon!
dar0 came over to stay at my house last night, while we headed off early this morning to go back his house and take his stuffs + fetch others :D

reached at around 12+ or 1 and we saw some guy in his briefs sleeping / suntanning there.
then eugene say the guy's pubic hair is coming out and he has an erection. hahaha.
so we were playing here and there while waiting for the rest to come. :)
they wanted to suntan but me and tingting applied sunblock hahah! i dont want become charcoal so soon again. so was around there until 5plus before i told dar0 i wanna go back his house and bathe cause i forgot my pants and im in my wet clothes. kept sneezing non stop!
went back to bathe and wash up. felt like heaven with the hot water!
and while dar0 was trying to change one fishtank's water in the bathroom, his hands were slippery and the fish tank dropped! but luckily he manage to save it. but he sacrificed his leg lor. ouchhh. he used his leg to try to save, and end up with one super super deep gash / cut on his thigh. i got stunned lor!
so much blood flowing. dar0 you better not go for soccer tomorrow hor.
cant even walk properly u want go run and kick soccer. Zzzz. cannot hor!!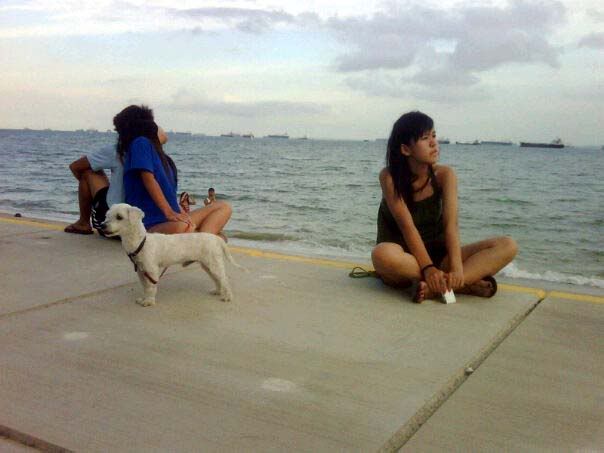 so after washing up me and dar0 went back to ECP to fetch the rest!
but kedi just reached so after slacking awhile me tingting and dar0 went back :D
and when i got back my nose already CMI. so KO-ed while dar0 went back for the 3rd time to fetch the rest. woke up with PizzaHut sweet and spicy drumlets infront of me LOL.
hehehe. they ordered PizzaHut delivery and i get to eat my Chicken Supreme. wahaha.
i psychoed dar0 into liking this pizza cause they have the spicy meat chunks inside. shiok maxx!
tomorrow's National Day but it seems kinda boring ley. cause momsie wants me to help her dye hair in the morning and idk and never do before. plus she's at home means i also cant go anywhere much!!
shall see howww.
and im like rudolf again. red nose and red cheeks!!!
and i should go crash soon. my nose's always running away!! xinku ttm pfffft T_T