Dempsey Ben and Jerry's
been a very very long time since i last blogged!
cause i was hooked up to maple. again. hahaha.
anyway, this is a very very very long and overdue post! had the pictures uploaded it onto photobucket way long ago but i was plain lazy to blog. procrastination!
went to met up with dar0 during one of the weekend, went out together with Natelie and Japer too. remembered having PastaMania for lunch before Japer brought us to this Xiao Gui Lin somewhere in bukitbatok!! this place looks oh-so-not-singapore. hahaha. very sceneric there!!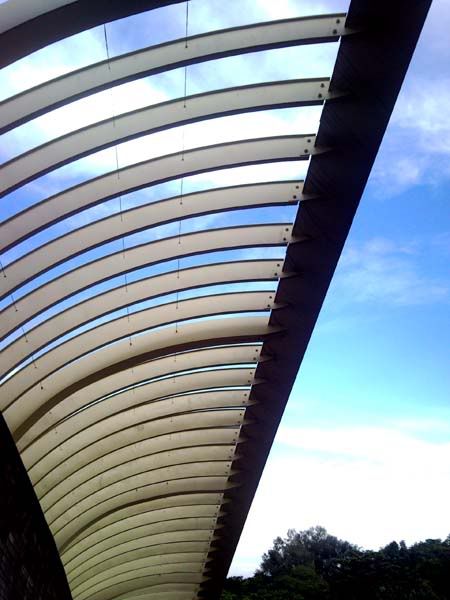 went for awhile before going to Henderson Waves!!
wanted to catch the sunset there but cant see anything~ hahaha.
so we were all slacking down there and i was playing coin dozer on japer's iphone. LOL.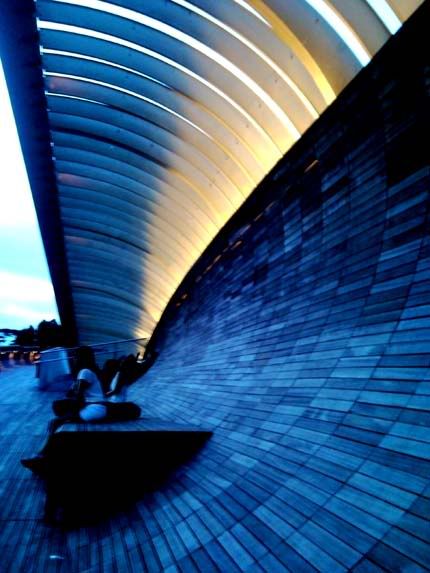 so pretty at night!! too bad i have curfew. hahahahahaha.
and so after that japer and natelie went back first cause they had dinner cooked at home.
hence dar0 brought me to Dempsey's Ben&Jerry for waffles!
used the free vouchers my bro gave me for my birthday. LOL.
expiring soon!!!
too early for band on a saturday!



:D
accidentally shot the girl in the picture and it looks kinda unglam. hahaha.
i didnt photoshop my face!! its the phone's beauty mode. flawless? HAHAHAH.
woohooo.
yum yumm.
i dont know why but teokejun likes whipped cream!! and i dont like.
gave him to eat alll. hahahaha. Chocolate hot fudge brownie flavor with strawberry flavor!
i like strawberry icecream that has real fruit bits in them!! moreover its like frozen!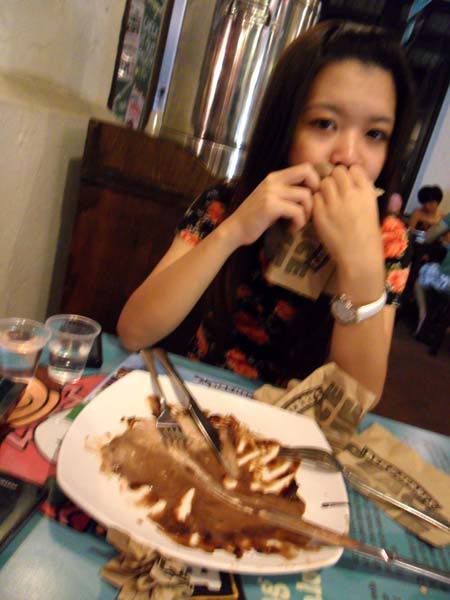 macam tou pai me. lololol.
and dar0 came over my house to stay for the night!!
dar0 had beeen staying overnight at my house quite frequently these few days.
get to see him before i sleep and when i wake up! ♥
him playing maple!!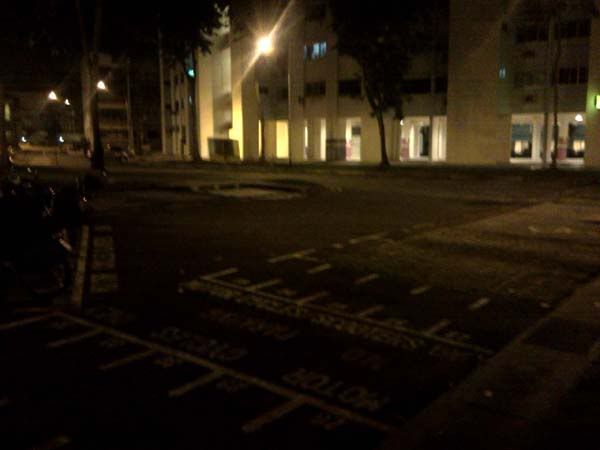 and i shall end abruptly with a empty carpark of my HDB block im staying!!
like so big sia. the whole carpark was closed for two days due to the construction works for the lift upgrading program. one weekend car was still parked inside!!
i think it got towed away the next day cause the owner didnt come down to shift the car after a big notice had been pasted on his car. lololol.
yep tata!!
shall sort out more of my photos so i can blog!!
♥