Virgin club experience!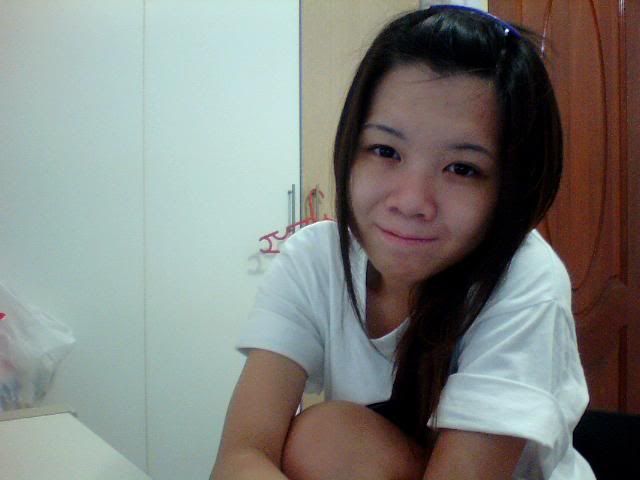 so long since i last blogged!! teehee.
ok lah, cause there was alot pictures waiting for me, and as time goes those pictures
PILE UP
and i tend to procrastinate even more. and the real reason is maple is taking up most of my time. LOL.
been out swimming these few days!! making me tempted to buy the one piece swim/beachwear i saw on Zipia even more only. but cost $26 USD dollars. and paypal rates are skyhigh at the exchange rate of 1USD = 1.50SGD.
worse than bank rates lor. even changi airport's foreign exchange rate of (forgot what bank) is only 1USD = 1.30 SGD. -_____-
money hard to earn, cannot anyhow spend ah!!!
went to the other place, saw so many people my age. lololol. and dar0 said there's alot of horny army boys at the club waiting to get laid. lol.
quite nice!! and its more settled than the other side one. lol.
my teeth looks like perfect only HAHAHAHA.
gonna get braces!!! but im still procrastinating about it.
wei making fun HAHAHA.
but of course, timing wise, also a little different!
so everyone from different terminals have taxi coordinators with walkie talkies. then if there's 4 person going back the same area like say Yishun / Khatib / Chongpang, then got cab send 4 of us home together o.o
+ i get to travel from terminal to terminal inside!!
+ serving departure guests is a wheez cause they're in rush and hence not so fussy :x
+ i get to enjoy airport staff meals rates at the canteens! like cheap only!!
ended up getting YaKun cause its the ONLY outlet reasonably priced inside. sadly, i was only working there for 3 days!! cause after that i will be posted back to Raffles City and the rates isnt too good so i already tendered my resignation early before that. ahaha.
doesnt belongs to me anymore. hahaha. just when i got feelings to it liao i must return!! LOL.
Last day at work~ this is my uniform :D
miss working at airport!! but i dont know why after that i keep having weird dreams of working in airport and rushing for my flight and everything -____-
miss my colleagues!!
IN A WEEK SCHOOL IS REOPENING.
sigh man!!!