Lazy Whiskey
^.^
this was taken days ago on monday when i accompanied dar0 to MDIS and waited for his lesson to end! almost the whole of Monday - Thursday i have been seeing him in my free time!

was sorting some stuffs out with dar0 over the weekend with regards to my previous post... haha hopefully everything is alright. yeap and dar0 stayed over my house on both monday and tuesday nights! which meant he sent me to school on tuesday and wednesday! (hehe)
thursday my class ended early and went over to find my pig. dar0 pushed away his work yesterday so we had the whole day to ourselves! so shiok..
been a long time we had a day to ourself!
and dar0 was so sweet. he had already sent me home on that night (thursday night), and i texted him saying i just remembered he had classes on both friday and saturday, which mean i wont get to see him anytime soon already.
then he texted me he was thinking if he should stay over my house in that case. but since my school started at 11am the next day, like a bit paiseh, cause he would have to wake up early and send me to school. so we decided that we just meet on sat night or something, plus he was at khatib reaching the highway soon.
so as usual i logged on to twitter and saw his tweet about "surprises comes in all sorts of manner"


and guess what.
he knocked on my window!!!!
*hyperventilates*
HE.IS.STANDING.OUTSIDE.MY.WINDOW
heheh. and he said he decided to stay over and send me to school tomorrow morning~ to make up for the next few days which he would be busy. (L) my one and only teokejun! ♥♥
:D
anyway, went to bugis during the past few days!
more and more korean trend clothes coming in!! love!!
and pretty necklaces!!! i bought two!
and this is whiskey!
whiskey looks so cute after his haircut!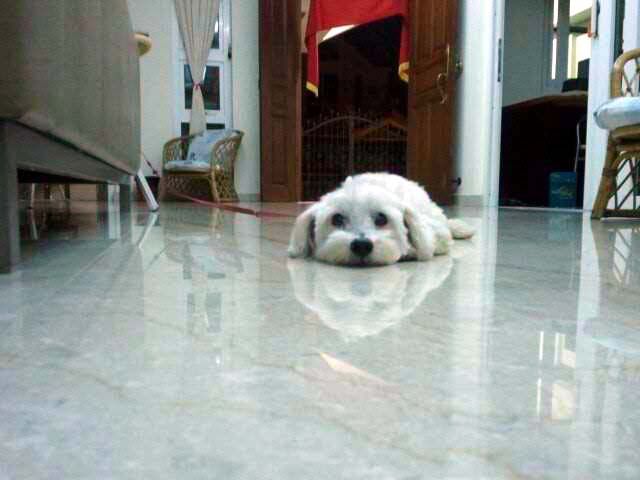 and i took this just yesterday!!
he's so lazy hahaha. after watching us eating the dinner he just laid flat down there.
even when i went very near with dar0's phone he still stayed very still!
so cute!!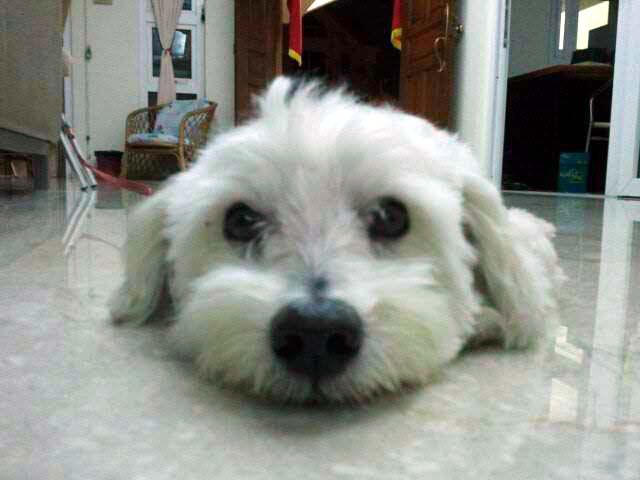 and anyway, today class ended early too!
went straight home after that. tried to do my tutorials but was too tired so went to niap!
woke up, continued my classwork and tutorials, had dinner, and classwork tutorials again till now!!
im so hardworking. HAHAHAHA.
Ok i wanna go hunt a blogskin now. shall give myself a break for the day!


i wanna find a blogskin with the "older post" thing ley. hadnt figure the HTML codes for that part. and i wanna change my fonts to a bigger font! shall see how!