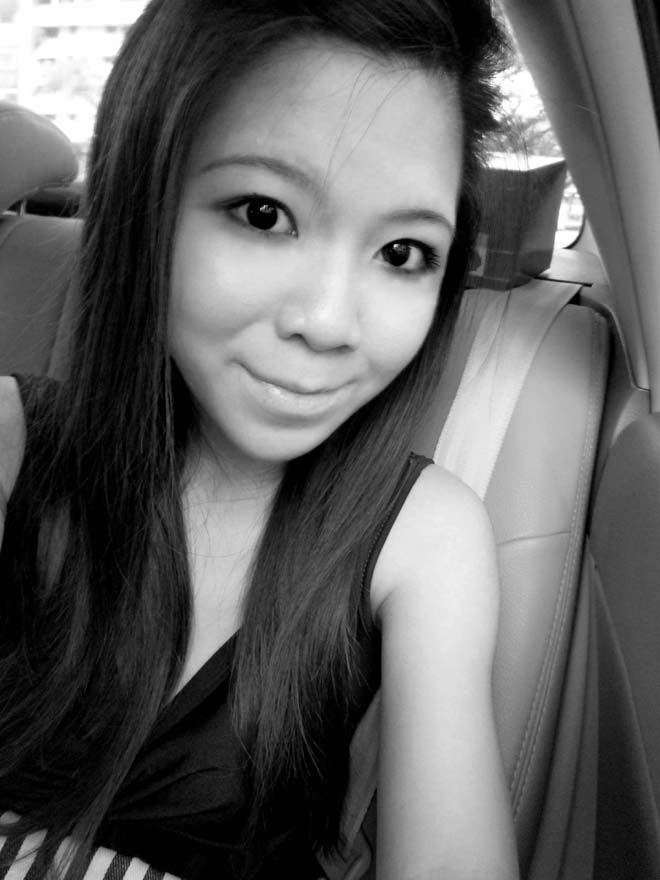 HAPPY HAPPY CHINESE NEW YEAR TO EVERYONE!!!
Its rabbit year!! Hope all of you have a prosperous new year and...
GONG XI FA CAI to everyone!!!

My chinese new year hadnt been very good!
been laden with illness and projects, which explains my lack of blog updates. hahaha.
I shall show u all the pictures first!
Wore some frilly frilly tube dress for eve of chinese new year!
was on the way to my grandma house for steamboat dinner. dar0 came over too!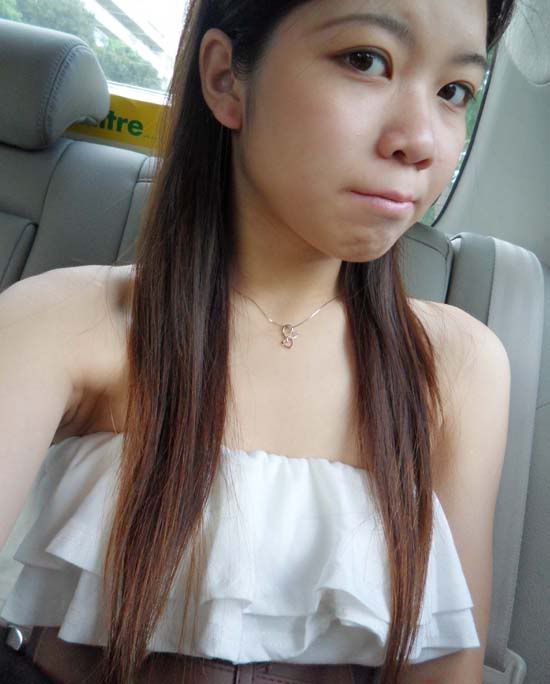 Had a big spread at my grandma house all the way tilll 8pm or 9pm plus, before my mum insisted i go to a "shifu"'s house with her for some praying stuffs which will boost our family's luck. She insisted i go because everytime when she went with my brother, i did not go. Didnt really like to go because everytime you have to WAIT. sit and wait.
and when i say wait, it means 2hours straight before its your turn. ~.~ so she kept insisting i go. I made a big fuss by protesting in front of all my relatives. lol. i dont see the point of going leh!! This type of stuffs, visit shifu pray all these, i will go WHEN i want to. luckily my relatives helped me by asking my mum not to force me if i didn't want to go. hahaha.
so anyway, went over to dar0's side again! they had a big spread there as well. all looks so nice! PLUS, aaron was cooking seafood aglio olio for everyone!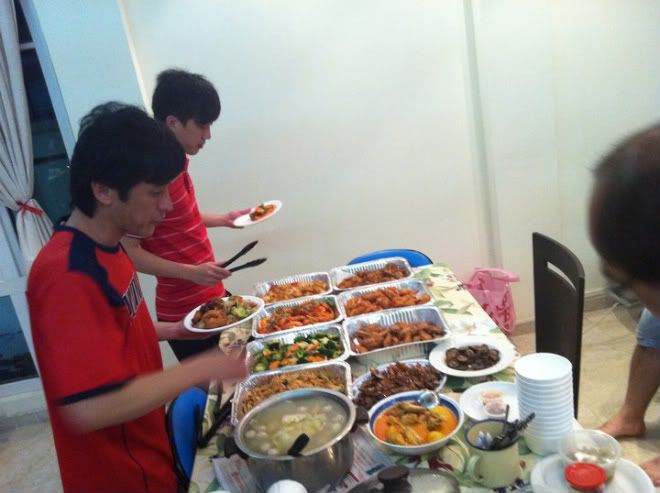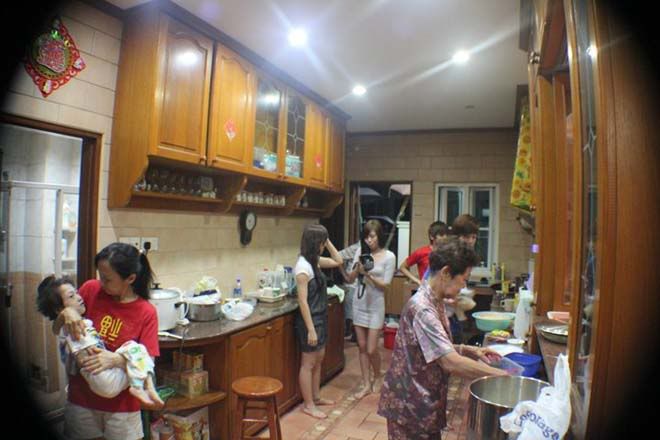 everyone's busy and aaron's cooking his aglio olio!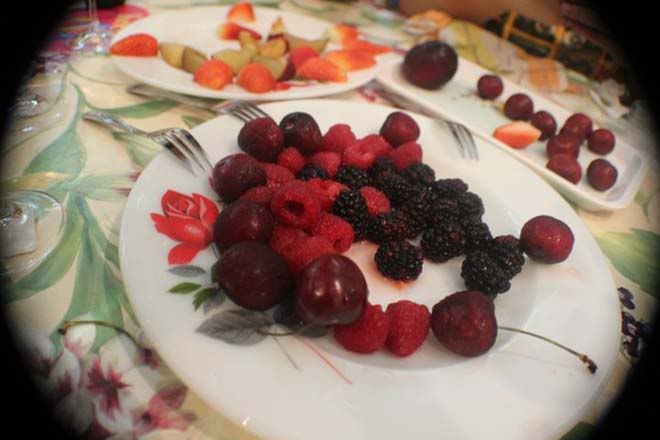 and dar0's mum were cutting these red fruits which is said to benefit your some parts of your body. forgot which already! so the adults were drinking white wine with these.
to bad i didnt really like to drink alcohol and neither do i know how to drink wine....
gave all a miss!!
my life is healthy or boring or what?! hahaha.
stayed until countdown and all these, and what's chinese new year without BlackJack & Mahjong? hahaha. played a round of mahjong with dar0, kejie and yijing that night!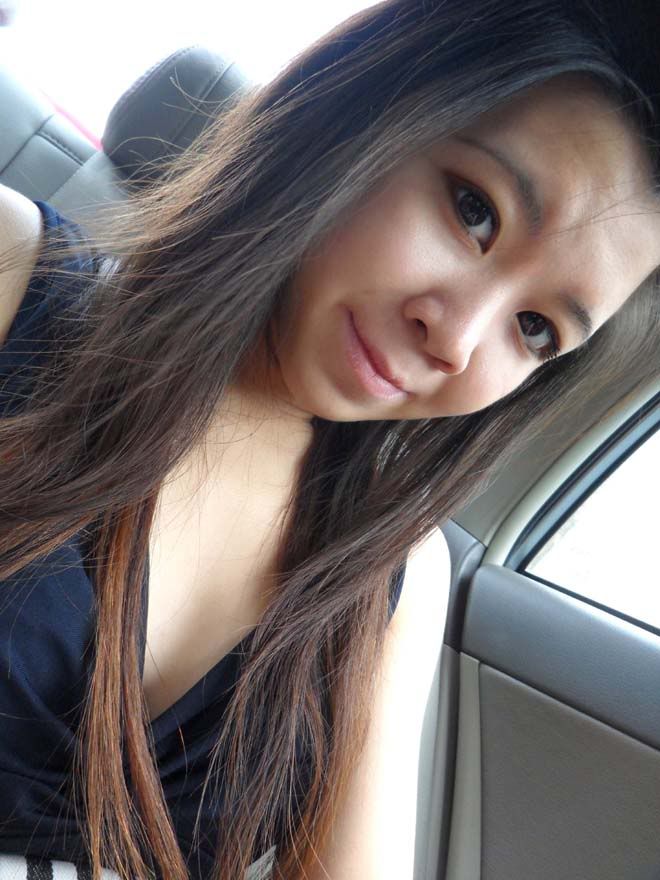 AND IT IS DA NIAN CHU YI!!!!!!!
wore my dress from KizzOfGoddess! their quality of dresses quite good.
and I receive compliments for my dress too (teehee!)
anyway, as per tradition for our family, 1st day of chinese new year is to spend the day at my maternal grandma's house!! My ahma cooked lots of nice food!! Not forgetting my favorite steamed sea bass. My ahma so cute, keep ask me not to eat first cause the fish is not done. hahaha.
anyway, didnt manage to take much pictures during this year's chinese new year because everywhere is food and I forgot to take pictures of them. hahaha. and my family side is like... all so shy, nobody want take pictures. LOL. so you only have pictures of me, and the rest I managed to kope from other people on facebook.
teehee! i was looking at my camera's front screen when i captured this, but anyway,
that is not the main point.
the main point is... I CAN HAS HAZEL EYES!!
nope no contact lenses. the color is like much more lighter than what i always see in the mirror ley. hahaha. got the color from my mum! her iris' color is even much lighter than mine. =D
picture galore!
time was spent at my grandma's house playing blackjack with my relatives! first time playing blackjack with my side of family. cause most of them are still kids and being the senior amongst them (im the oldest girl in the whole family tree =P), better not to suggest gambling every now and then else I'll get condemned LOL.

stayed till around 8pm before heading to dar0's side again to bai nian!!! so much people also!! and we played blackjack before followed by a game of Jackpot!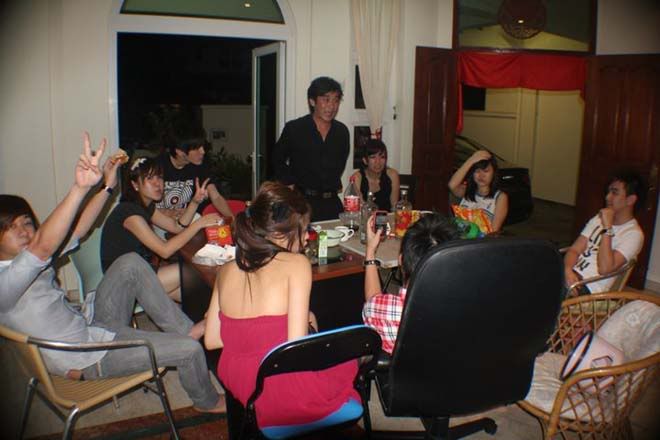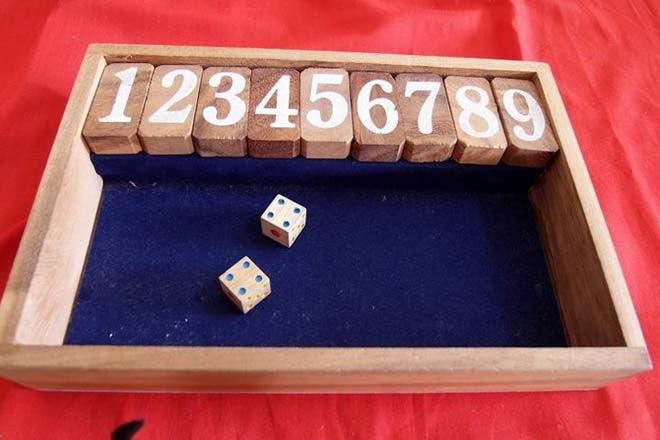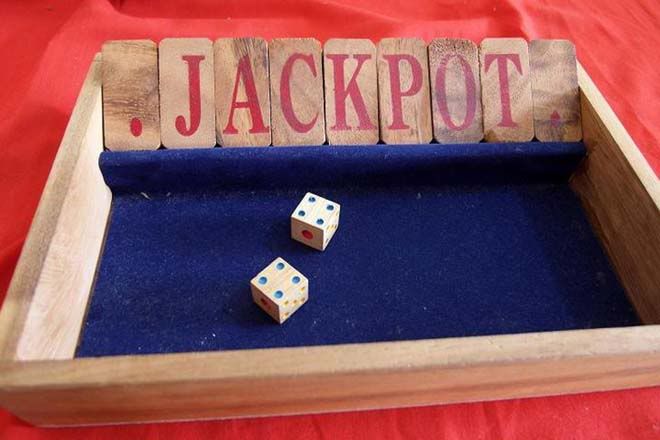 This is the Jackpot game!
basically you throw the dice, and you flip the numbers accordingly to the number of your dice / the total sum of both dices. If you flipped the last number left, you hit the jackpot!! and when you hit the jackpot......... you have to drink the alcohol mix on the table!!
usually they mix some alcohol with greentea / sprite / coke.
and since it involves alcohol.... its none of my business already! hahahaha. see, i wonder my life is healthy or boring or what. hahahaha. people who know me should know that I don't really touch alcohol. because I don't like the smell of them, much less the taste. Dar0 drinks for me if i hit the jackpot! but after a while kinda paiseh, cause I play but never drink. so i backed out of the game =P
---------------------------------------------------------------------
And as usual, on SECOND DAY OF CNY......
went around my maternal's families' house for house gathering! Always started in punggol to tampines temple.. before heading to ang mo kio and the rest depends on the day. ahhaha. this year dar0 came with us!! =D
as usual, played blackjack at angmokio, before dar0 and I went off earlier to head to Japer's house at paya lebar to bai nian! His mum also whipped up lots of dish. Played like 5hands of blackjack. no luck hence i stopped! hahahaha. stayed till around 8ish before we ran off to Joanne's house at khatib!
hehe lots of running about!! And guess what... we played mahjong at her house till 3am!! I guess her house is the only house my mum is willing to let me stay out so late. provided that I am with my brother. hahahaha. Dar0's on a winning streak! I think we played 20-40cents, and he won all 3 legs!! won like 60bucks, excluding my share cause i lost and he didnt collect from me. :P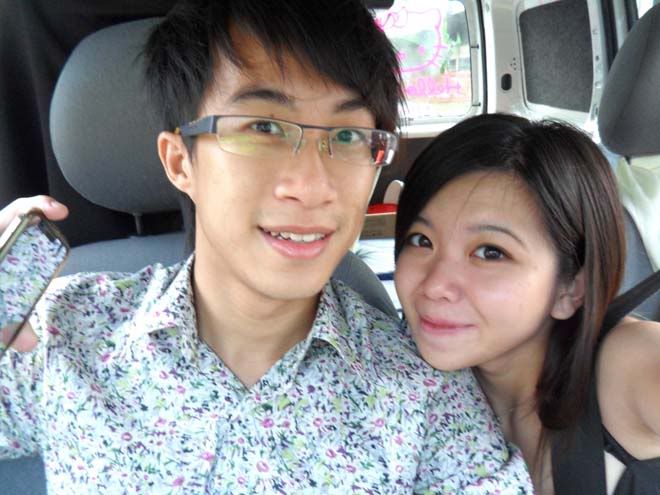 --------------------------------------------------------------
And the THIRD DAY of CNY....
dar0 and I went over to Joanne's grandma house to bai nian!! hahahaha we sure can go to extended family's house to bai nian. hahaha. they hired lion dance to their house! because we hardly know anyone there, we went off earlier because dar0 had friends coming over to his house.
and to my surprise... dar0's mum also had a chinese new year gathering at her house! so we went off to his mum's house just a few units down the road. hahaha. so much people too! played BlackJack... Poker... all these and that till night time! Won like 21 bucks. Then we decided to go back to 23Burnfoot to continue. Then i lost 18bucks. hahahaha.
And the following day which is the FORTH DAY of CNY.........
we finally toned down!! not much running about anymore. I stayed at home while dar0 came over to my house for some mahjong!! hehe. Dar0 won all 3 legs again. hahahah. my granny also came over my house to sit sit.
and during night time we went over to ShengXiong's house for steamboat dinner!! my chinese new year is so filled!! and spent time there until around 12am plus. its like 'wow'. first time my mum didnt called me to ask where am I to remind me i have a curfew at 10pm. hahaha.
moreover i stayed out late many days in a row!! hehehe not bad, i think curfew not as strict anymore.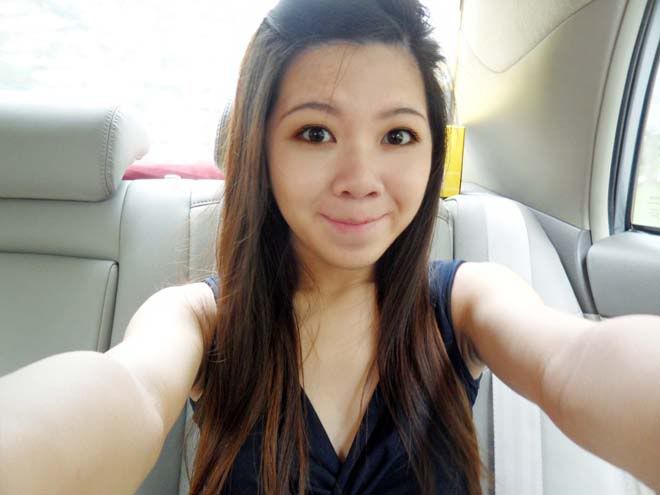 Before i end off my chinese new year post....
I did mentioned that my chinese new year IS laden with illness. let me tell you why!
2 weeks before
chinese new year, had just recovered from a bout of
sorethroat, flu and cough.
And i ate Burger King on one of the days, and immediately fell sick again. And so i had
another
bout of
sorethroat, flu and cough,
just that it was worse this time round.
One week left
to recover before it is chinese new year already!!!
Nope i did not recover by the time CNY came knocking on the door. Had to miss out so many bak kwa, fruits and heaty snacks. SO SAD. so i had sorethroat and cough through the whole chinese new year. Ok, perhaps only left cough now. but still, have to abstain from so many things. Not just that alone.
2nd day
of chinese new year - Woke up early in the morning at 8am just to find out that I am down with
urinary tract infection. (YET AGAIN).
I dont know why, but it seems that once you contracted the infection, the infection comes knocking on your door every now and then already. remember that time which i blogged about bladder/urinary tract infection? I took one whole month to recuperate. But soon after that the infection comes now and then. and it is my
third of fourth time already.
pain in the morning was so bad that I couldnt go back to catch more sleep because every minute or so i need to go back to the toilet. And each time i went to the toilet, its like suffering another round of burning pain. argh!! took Citravescent and luckily, it got better towards the noon and i think i was Ok by night time already.
3rd Day
of chinese new year - woke up at 8am again. somehow,
got that damned infection again!!!!!!!!!!!!
must be because i drank too little water so my body cant cleanse itself of all the bacteria. sigh. the pain is even worse. excruciating. took my last packet of Citravescent, but still no help!!
pain not subsiding. whilst at joanne's grandma house, i had to make a trip to the toilet every now and then. and the same goes even when i was at dar0's mum's house. and while dar0 was driving from khatib back to burnfoot, had to hold my bladder so badly!!!!!
you know why? when you're down with this infection, you have had to make a trip to the bathroom every 5mins or so. try holding your bladder longer than that, you'll still be suffering in pain. so imagine the 30minutes drive from khatib to burnfoot. seemed like the longest 30 minutes of my life.
4pm or something, pain still not subsiding. tried my luck to pop by to Watsons / Guardians because i remembered seeing one lady buying something like my medicine. YES THEY HAVE IT!! $1/packet! so my readers... should u be down with same thing as me, you know what to do! Its a yellow/orange sachet powder packet. Citravescent 4g.
so anyway, took my medicine at 4pm and 8pm. still not subsiding the pain. sighhhhh...... only got better at like 11pm. so before i slept i took another dose of medicine. BLESS!!!!! I recovered the next day. asked my mum about it and she also had this infection the previous time! she told me to spam water intake. hahahah. but that is not all for my illness on CNY.
5th Day of chinese new year - Its monday (self declared holiday for me) my menses came early in the morning! ok no big deal about menses. But because i always have cramps on the first day my menses came. Usually the cramps come on at night, so i thought it would be ok to head out without any panadol.
and you know what? my cramps came during early noon! like 2pm plus, while i was at my grandma house waiting for my dar0 to finish his paper nearby at redhill. Uncomfortable, but still bearable. Dar0 finished his paper around 3pm so we decided to go to old airport road for lunch. not feeling well already so decided to have porridge.
and guess what happened. my cramps got worse. It is like as if your whole abdomen is being sucked, yet you feel bloated. You feel hungry, yet you cant bring yourself to eat. You will then have a stomache, yet you dont know how whether it is just cramps or really stomache. Next, came the last straw, you feel nausea. then you puke.
I had all these horrible feelings, ALL AT THE SAME TIME.
when dar0 bought porridge for me, i wanted to eat it but i can't. then went to the bathroom to see if there is anything i can do with my stomache, but no help. still feeling like shit T___T went back to find my dar0 afterwards. he was eating his lunch, still feeling worried about me.
i remembered he was eating black pepper chickenchop. by then i was already very sensitive to smell. the whole old airport food centre was filled with all types of smells. char kuay tiao... noodles... western... so many things. then i felt nausea. OMG I VERY LONG NEVER HAD NAUSEA already.
took a few whiff of the blackpepper smell and i really felt like vomiting. T_T then asked for a plastic bag. so the auntie which dar0 bought his western from (we were seated right infront of the stall) passed me a plastic bag just so in case i really puke. seeing the state i am in, dar0 quickly went to tabao my porridge instead.
and i threw up when dar0 went away. omg it felt like going to hell and coming back again each time i threw up. it has been years since i last threw up! seriously, i rather i faint or something so i wont feel so ...... uncomfortable. well uncomfortable is an understatement. i was still feeling tummyache, cramps, bloatedness even after i threw up. the auntie was very nice to help me hold my hair when i threw up into the bag.
threw up all my gastric juice i think.
dar0 then quickly came back and decided to bring me back to his house first. i think i was already crying cause my whole body is feeling so weak. talk about what cramps can do to you.
so while going back to his car, we were under the sun. and guess what's next? i'm feeling faint. felt so floaty an giddy T_T. dar0 kept asking if i wanted to see the doctor or not because there's a clinic just nearby. decided to go, but there was a super long queue. hence decided to give up and just go back to his house and take panadol. so pain that i cried, and its the first time my cramps got this serious.
-------------------
by the time i reached his house i already had no energy to walk. so dar0 carried me up to his room to rest. he couldnt find my panadol hence he ran out to Guardians to get it. thank you dar0. but even when i have the panadol... i didnt dare eat it. because i will have to drink water with it and im worried i may just throw up all the medicine once i drink any liquid.
really hopeless, dar0 carried me downstairs, wanting to bring me go see doctor. luckily his mum was around, so gave some advice on what to do. she recommended i go see chinese physician instead of taking western drugs. but because it was too late already, the clinic was closed. so his mum gave me some health pills to eat. also ate the panadol as well.
luckily the discomfort slowly got better.. had some appetite for the porridge too. was supposed to teach my dar0 his work for his upcoming better but the day got all ruined. so paiseh. hahaha. hahaha. my dar0 said it was his first time eating his food at such a high speed. =P hehe love you! sorry for making you so worried about me.
so............ this is MY chinese new year filled with illness. hahaha.
hope everyone has GOOD HEALTH!!!
XIN NIAN KUAI LE!!!!!!