CUSkin Samples reached our hands!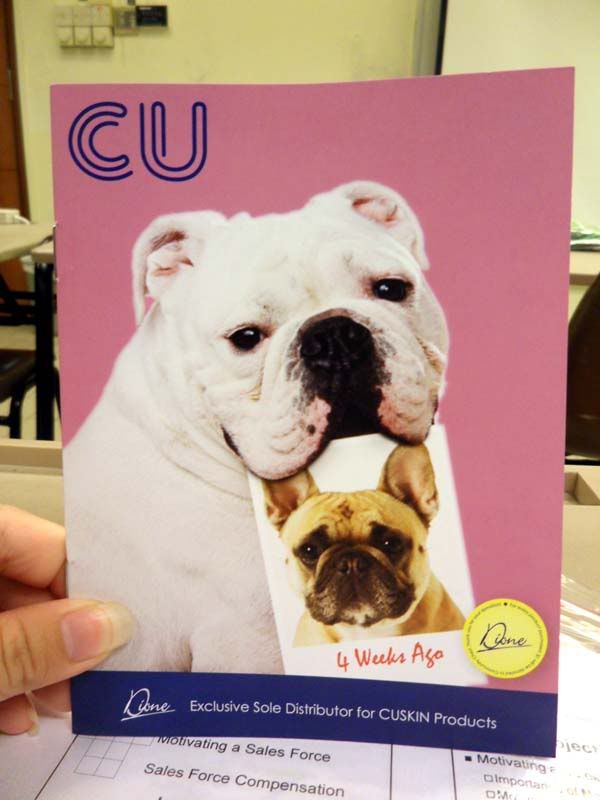 So what does this dog here tells you?
LOL. I think it is pretty cute!! From brown to ash white O.O lol!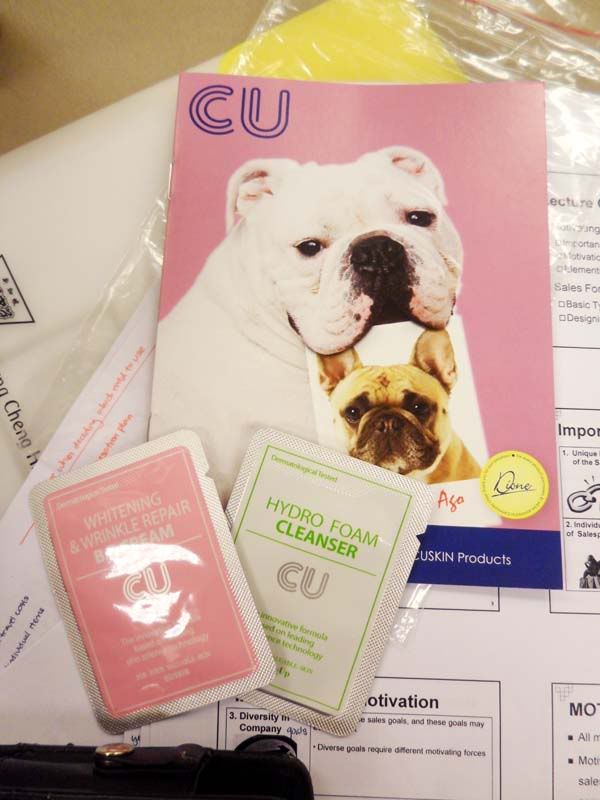 Got these from Dione International! CUSkin products! Their managing director came into our lecture today to gave us some guest talk and gave all of us these samples. And just nice,.. our class's business partner is Dione International where we are doing a Marketing Research for them.
Which means...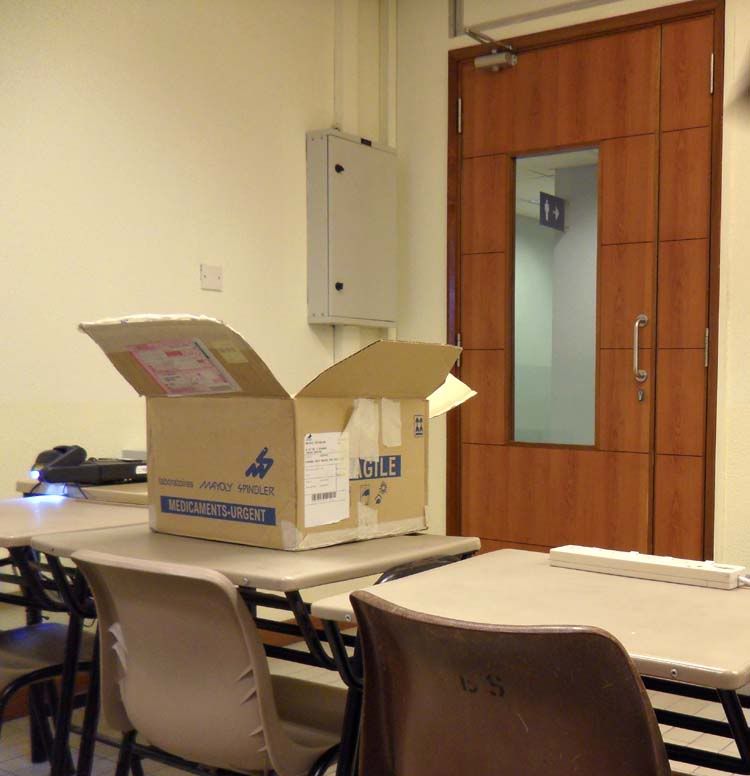 4x this size of CU Skin Retail Line products!
But too bad not for us, they are for participants of an in-depth interview, or so I heard!

So participants get to receive a retail sized bottle of product worth $60 for just a 15minutes survey, I want too please! :P


and 500+ mini sample sachets to give out when we conduct our market research next week!! The packets quite limited so participants of survey can only has 1!






Whitening.. Repair... and so on!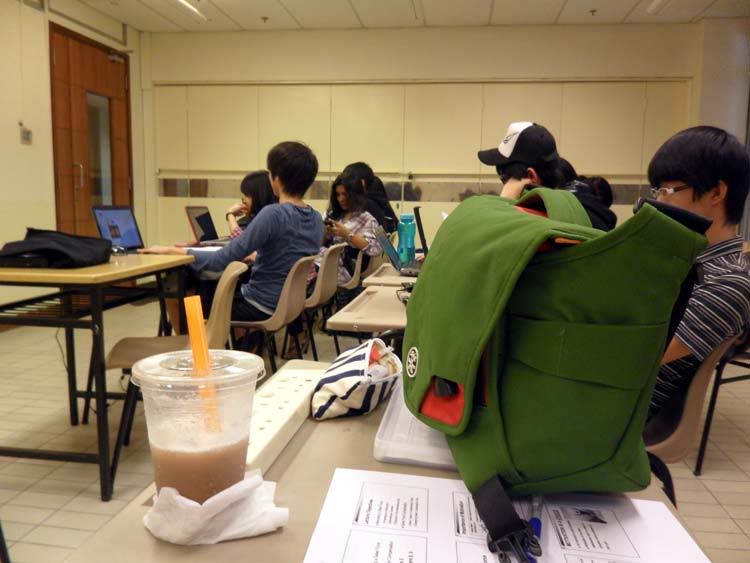 Had my camera with me and this is my awesome class!
Would say this is the best class I ever had throughout my years in poly.
super bonded and we all laugh over big and small jokes together :)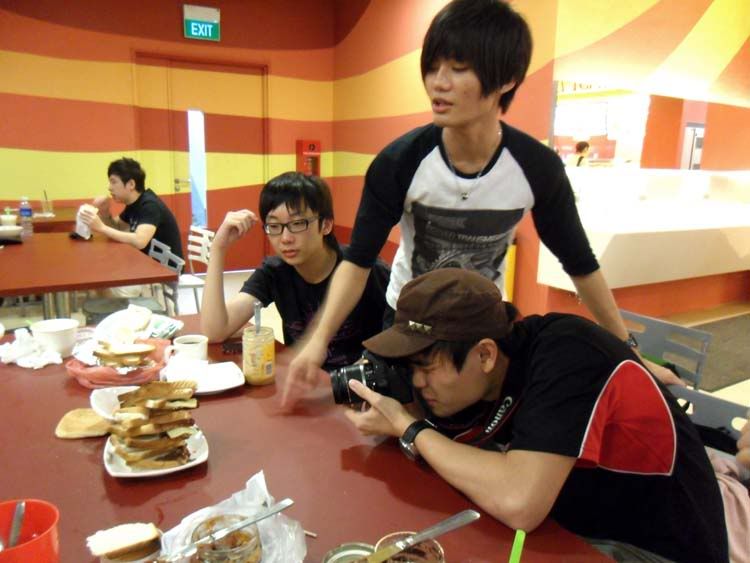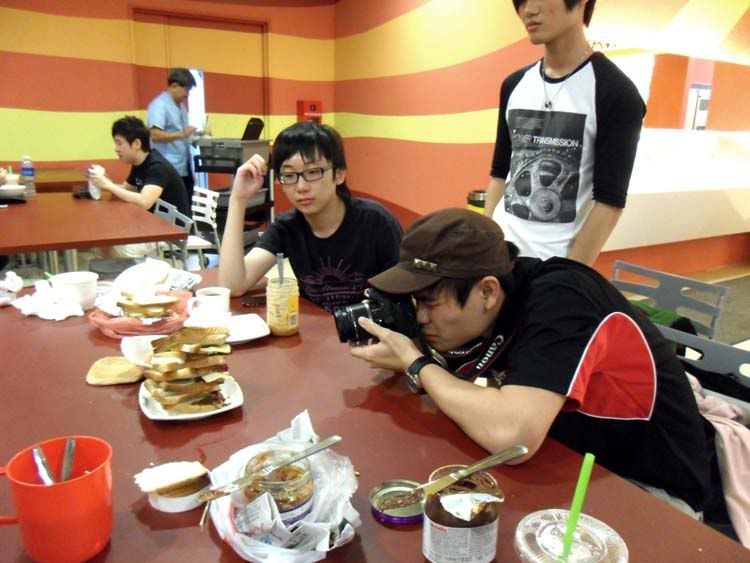 yea and stayed back in school to do some project work, some Print Media.
So we had to have a picture of someone doing a pose as shown above.

And of course we requested to take more pictures than needed and I snapped this



hahahahahhaa lol!!!!

his butt is super perky LOLOL. and the guys soon got so hyper over it




LOL. laughed whenever I see these pictures. awaiting more from Eileen! Cause most of the pictures were taken using her camera!





=D
3 of my other group mates excluding shy lik ching and shao xi beng.
surprisingly, these group of guys are very motivated in project work. Lik Ching is even more of a perfectionist as compared to me and his english is imba. Which meant that all the language work went to him. lol!!
Okay I shall sleep already! Caught 4hours of sleep yesterday and even over slept this morning. Was super late for class and my lovely tutor gave me chance and marked me present. yay!

Gonna wake up at 6.30am again, byebye!