Blue Stripes Wedges for Sale!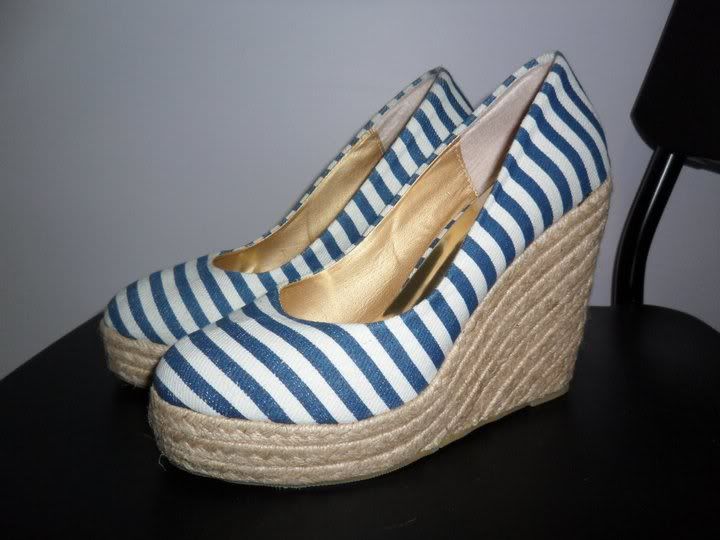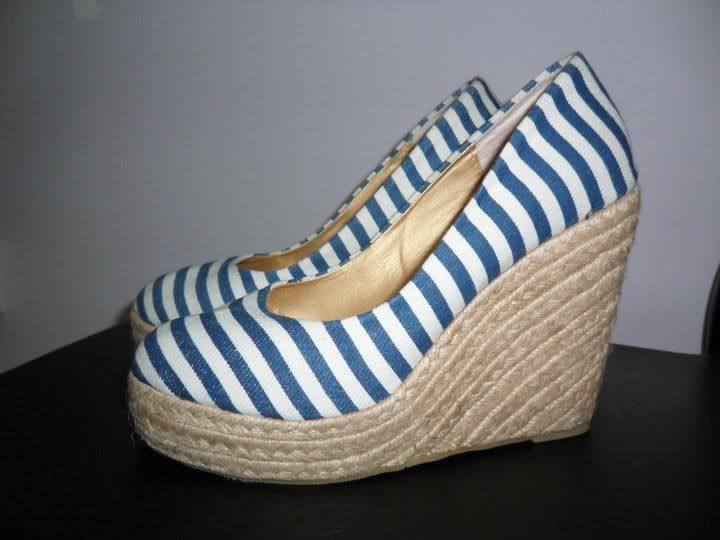 Yay I have finally received my pretty blue striped wedges which I bought online! But too bad, as I mentioned it was bought online, the size turned out to be a little bit smaller than I expected and it is slightly tight around my toes. =_________=
Dont know if I should really do this but maybe I thought I'll try my luck at selling them! Then buy again at a bigger size. MAYBE. maybe if nobody buys I'll just squeeze my toes in hehe.
Anyway, this was the picture from Thy-Dowager's blog which made me searched high and low for it in Singapore. Went all the way to bugis and lucky plaza but failed to find it. Only found it online!
Credits to Thy-Dowager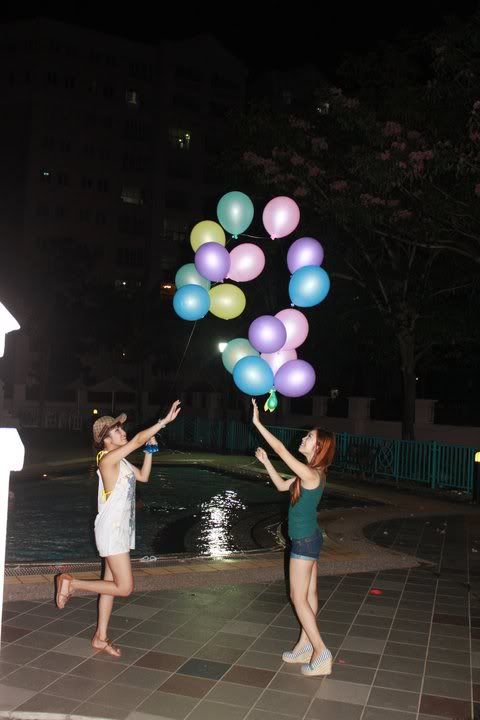 Okay this picture is mine. hahaha.
Here are the details:
No need to wait for preorder time now :P
and its cheaper as compared to the web!

ITEM BRAND NEW WITH PACKAGING!
Orginal Price : $35.00 with normal postage
Selling Price: $30 Mailed with Normal Postage
Size : 37
Length: 23.5"
Width: 22"
(as from the website which I had bought from)
my feet size is around 6+~7 , 38~39. so maybe you can
gauge
around there!
Just came in today but slightly tight around my toes so Im trying to see if I can sell it and buy another size up :)
Contact me at JustJaslin@hotmail.com
.


Collection Method: Postage or Meetups accepted.
Available to my convenience at Yishun, PayaLebar, Eunos, or Ngee Ann Poly. (rest negotiable)