Just some random thoughts!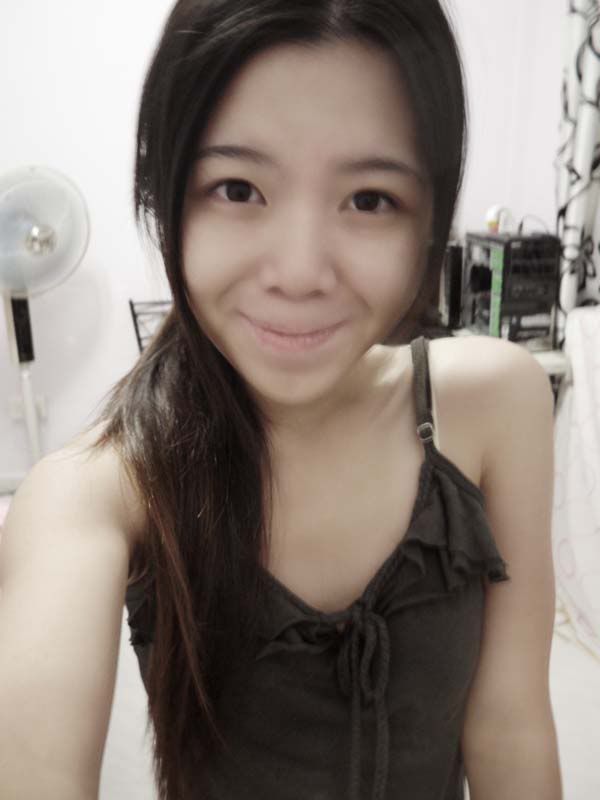 me with centre parting and it's 2am in the morning!
And I will be jetting off for Shanghai on saturday morning. It's filled with mixed feelings because on one hand, I know I'll be having lots of fun! But on the other side, i am not having the fun together with him. Gonna miss my bf lots :( I still remember the time when he went on a Malaysia trip which took 6 days, I almost died. LOL.
And I'll be away for 8 days now!

Plus, I have only started packing officially just now. Argh. Dont even know what to bring and end up chucking whatever clothes which seemed decent into the luggage. And I have yet to pack the what-not like shampoo or those miscellaneous items. Now Im feeling slightly light headed and I think I should call it a day.
Today was a day that was supposed to be spent with bf! But ended up having serious UTI (in other words, bladder infection) again in the morning when I woke up. Seriously fml ah!! And finally made it to the doctor at 2pm. Money money fly away again.
And this time my trip to shanghai would also be paid by yours truly. My IT Fair pay from March is really going to fly away. Hahahaha.
Hoping to spend a fruitful day with bf tmr before I fly off already. =) Shall blog till here first!