Stripey love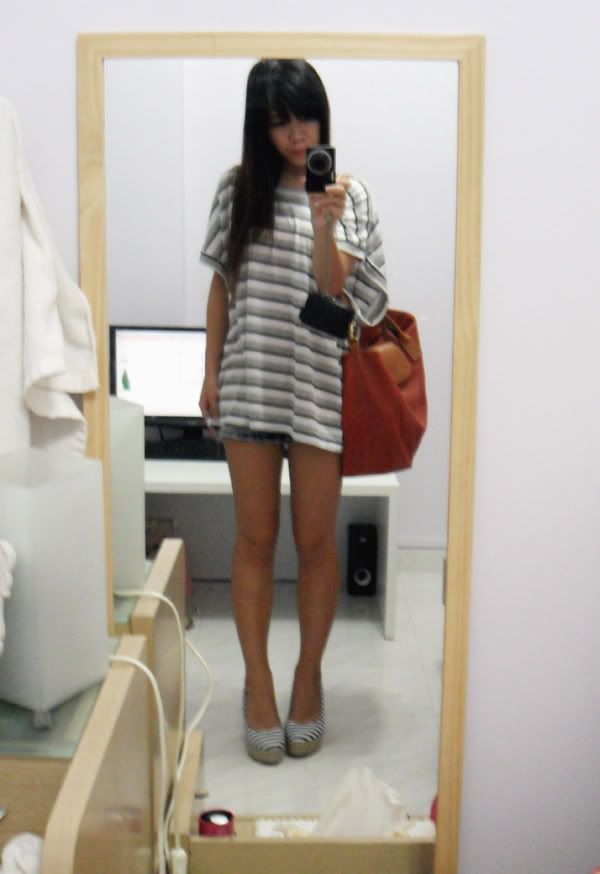 Was decked in striped when I went out for shopping yesterday! ♥
Oversized striped top from Cotton On and striped wedges from an online boutique!

I have been hunting high and low for this pair of wedges and when I bought it, it was a size too small for me~ So end up I had to sell it away and buy it again. So back and forth I waited almost 2 months for this pair of wedges!



Anyway, I find that my smile is not the same as before after I put on braces!!
You'd think so??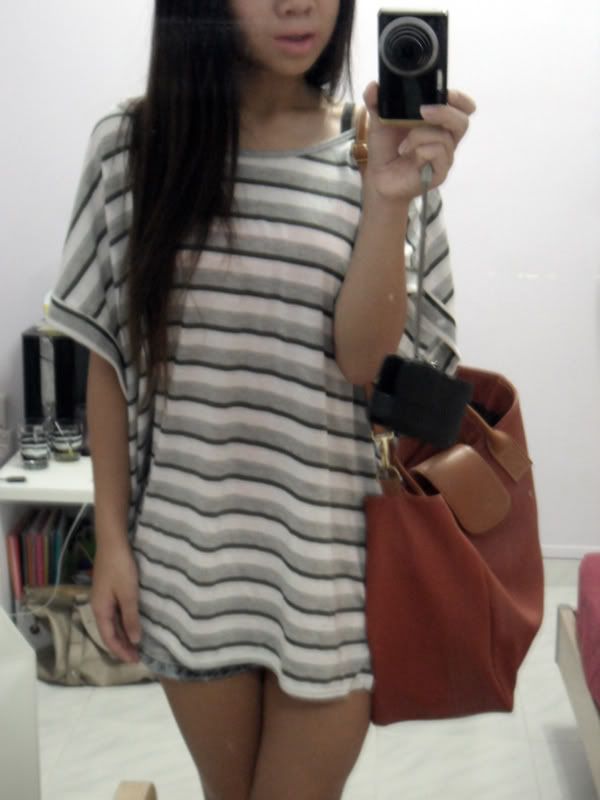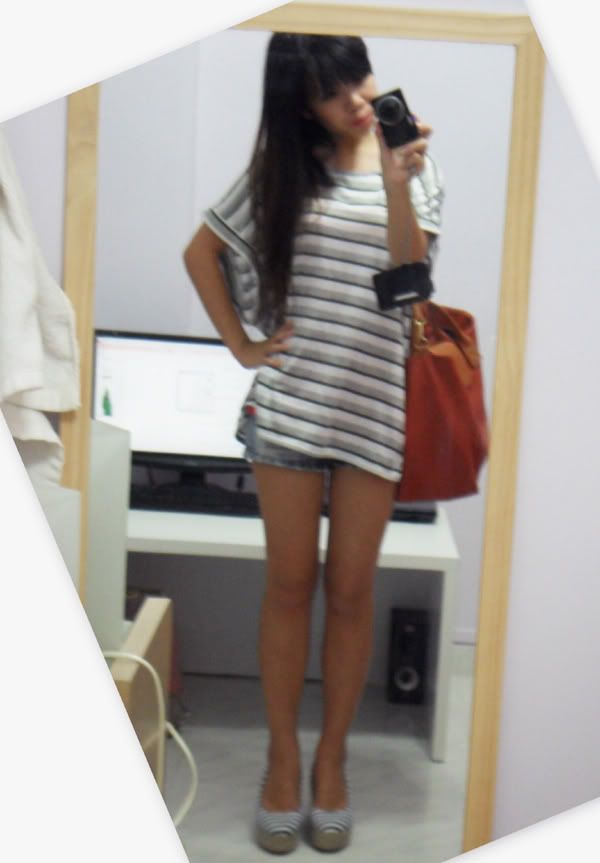 :D
I dont know why when I zoom in, the pictures turns out blurry. Maybe its my hand hahaha!
Anyway I headed to bugis to do some shopping before heading to suntec for my Aerial Silk class! Learnt quite a few variations in class, and next week would be my last lesson!
Hopefully I will be able to video down what I've learnt and share them with you!
♥
♥

Cant wait!!